So, you've found the dress, but you're not sure which accessories to pair with it…
I was recently given excellent wedding advice from a friend: "Don't make any major changes to your appearance for your wedding day. You want to feel like yourself – but a bit more glamorous."
When it comes to choosing your final wedding look, this couldn't be more true, whether it's finding a dress that suits your style, booking a make-up artist that has the same vision or choosing the right accessories for your big day.
For example, I'm not usually a statement jewellery person. Instead of chunky necklaces or colourful earrings, I usually opt for more delicate, everyday wear like a paperclip necklace or gold hoops. So, when choosing my wedding jewellery, I've been on the hunt for similarly subtle pieces that I know will complement my dress details.
Luckily, there is a sea of bridal jewellery out there to suit every bride, many of which are crafted by Irish designers. From stackable rings and bracelets to elevated earrings and hair slides, these Irish makers have curated beautiful bridal edits that will add a sophisticated finish to any bridal look.
One Dame Lane
If you're looking for something unique, One Dame Lane has an exquisite range of handmade bridal jewellery – their pearl and gold pieces are divine. Founded by jewellery designer Lyndsey Cavanagh, the Irish jewellery brand also has a unique bridal styling service, in-store or online, where an expert will help you find the perfect pieces to pair with your dress. If you're unsure of your specific style, this is a great way to get the ball rolling.
Natasha Sherling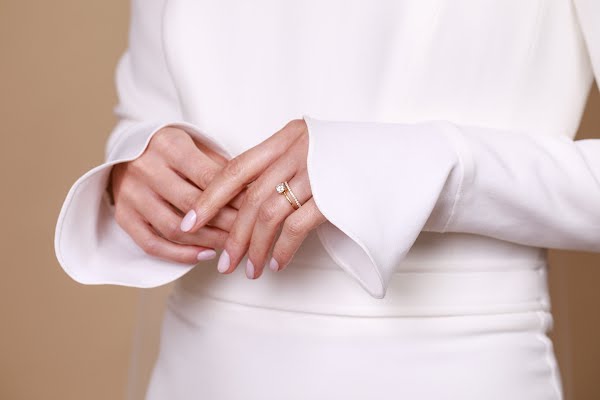 As a GIA-trained gemmologist, Dublin-based designer Natasha Sherling curates precious gems while travelling the globe. She specialises in fine jewellery, offering one-of-a-kind pieces like diamond baguette wedding bands, rose sapphire pendants, and gold flower bud earrings. She also offers a bespoke service, where she collaborates with customers to design pieces specific to their personal tastes and desires. 
Mettle and Bloom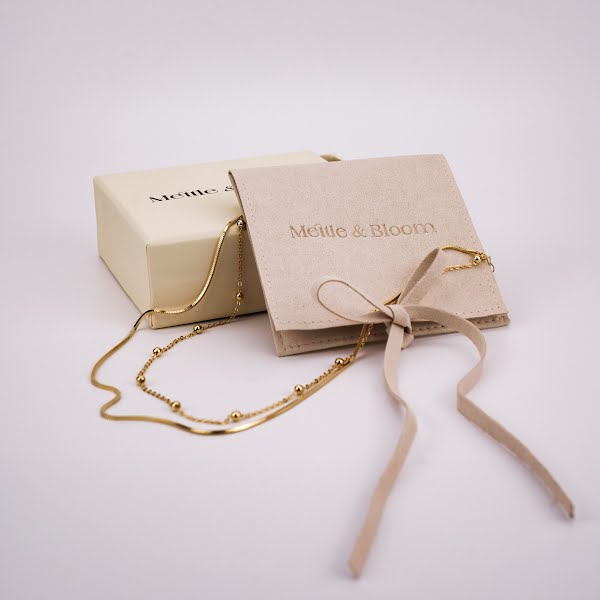 Although relatively new to the scene, Galway-based jewellery brand Mettle and Bloom has already gained popularity amongst Irish brides. Known for her dainty and delicate designs, the woman behind the brand Sallyann Concannon aims to transcend fad trends and incorporate elements of spirituality and style with each piece. "Mettle and Bloom was born to support women to honour and celebrate themselves," says Sallyann. "By focusing on our holistic development and making our happiness a priority, we edge closer to our 'Bloom'."
Holly + Evie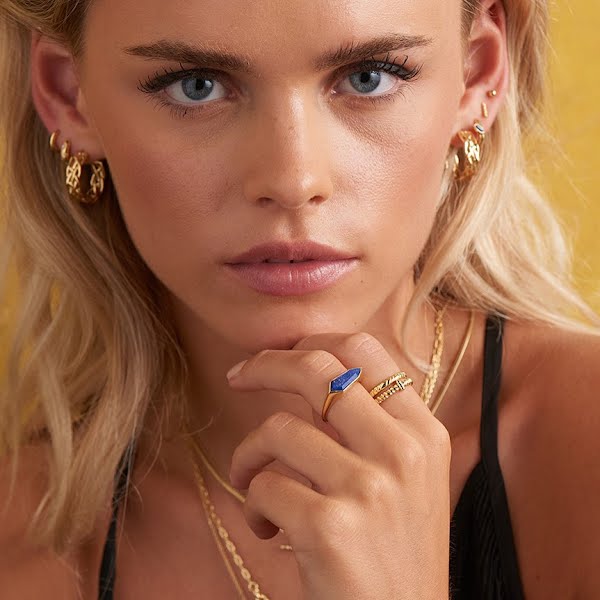 After over 30 years of experience in the retail sector, Sisters Catriona and Patricia founded Holly + Evie in Donegal Town. Naming the brand after their eldest daughters, the duo focuses on creating special heirlooms that can be passed down through generations as well as collections that appeal to all ages – perfect for choosing your special wedding day jewellery. On their site, you can shop by metal and category from a vast range of everyday and fine jewellery.
Chupi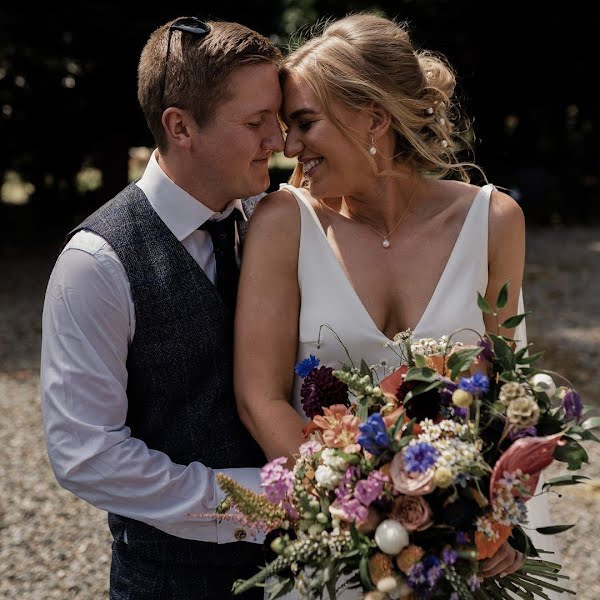 Well known for their engagement rings, Chupi also offer a gorgeous range of high-end bridal jewellery, which you can browse online or in their newly opened flagship store in Dublin. Named after founder and CEO Chupi Sweetman, each piece is consciously created in Ireland using 100% recycled gold and lab-grown, recycled or mined diamonds certified through the Kimberley Process. Each piece comes wrapped in their powder pink signature packaging too – a luxury wedding present to treat yourself to.
MoMuse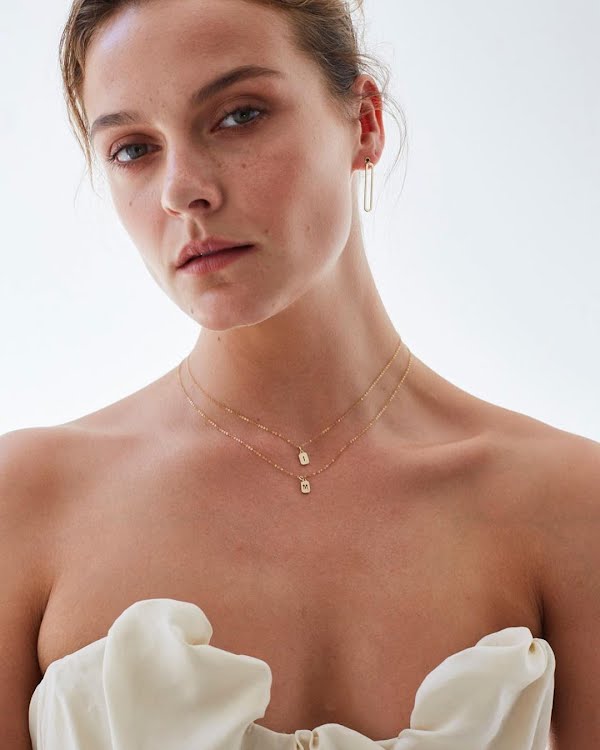 MoMuse's stunning bridal collection marries exquisite pearls and diamonds for fine jewellery that will help mark your special day. Designed in Dublin by Margaret O'Rourke, their range features a modernist design, with clean lines and geometric shapes. Their most popular pieces are their drop pearl earrings, 9kt double-circle gold bracelet and gold-filled small cluster oval earrings, available in ten different shades. If you're not in Dublin, you can find their pieces in a select range of Avoca stores and other independent boutiques.
Betty & Biddy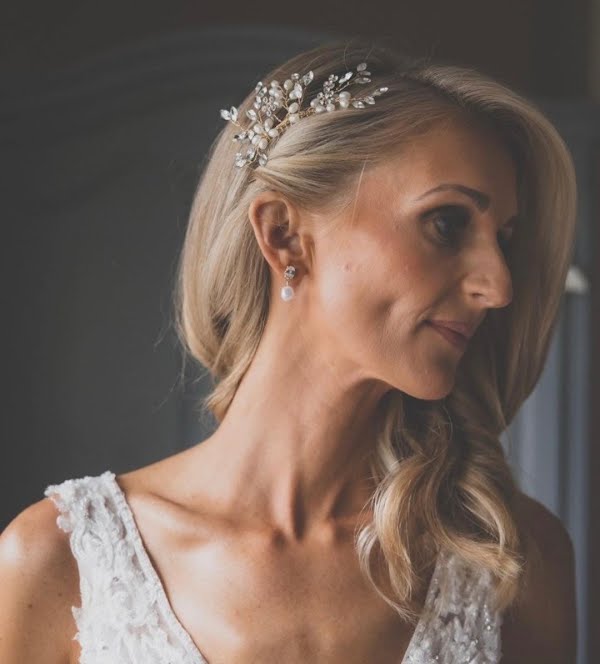 If you're seeking a more affordable range, Betty & Biddy is the perfect place to snag the best deals on elegant jewellery designs. In particular, they have an extensive line of earrings from sleek and simple studs to more intricate and unique options like crystal lilies, starburst pearls and crystal crown designs. And, if you're looking for something last minute, their shipping times are just two to three days within Ireland – all the boxes ticked.