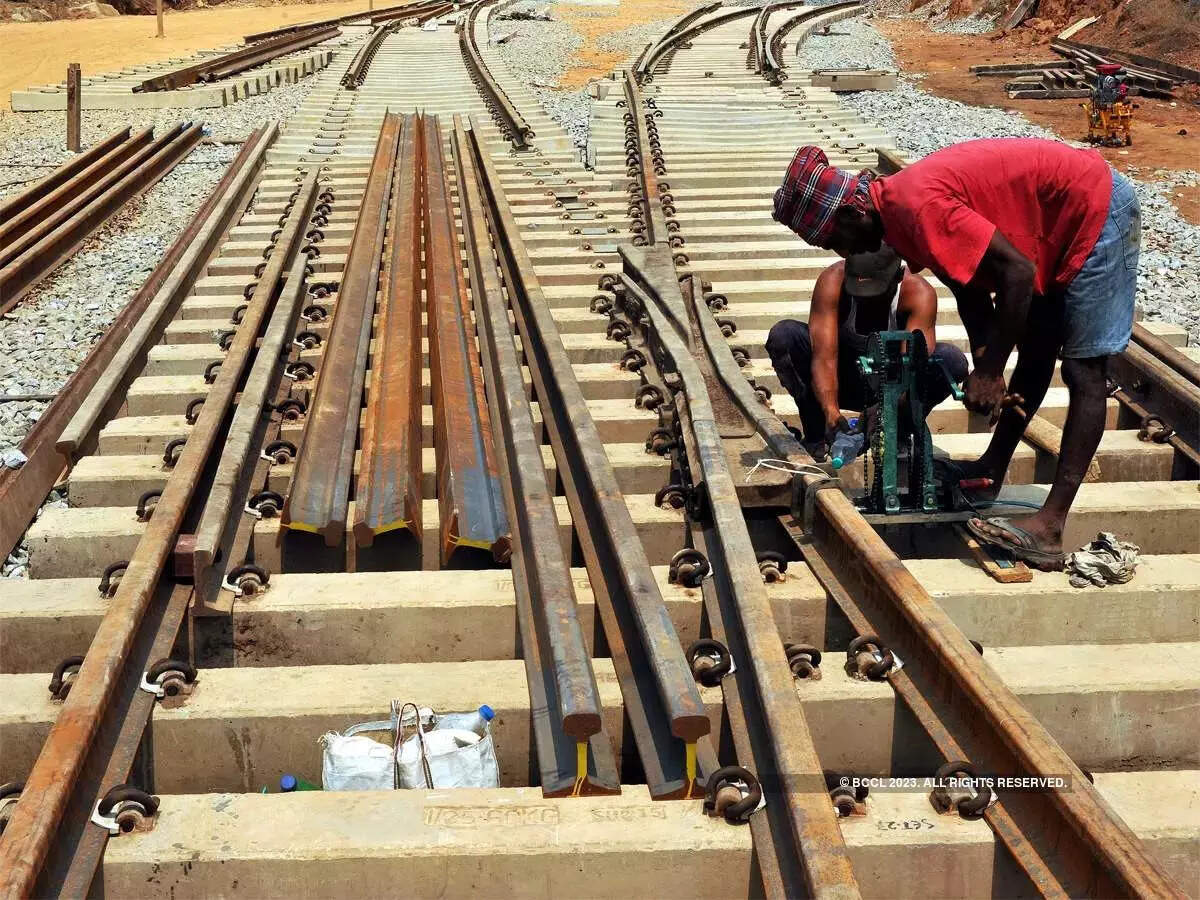 BENGALURU: If everything goes as planned by South Western Railway (SWR), a 287-km-long circular rail network will come up on the outskirts of the Karnataka capital. The project is expected to ensure robust local train services, reduce pressure on existing rail networks and complement Bengaluru Suburban Rail Project (BSRP) and Namma Metro.
SWR general manager Sanjeev Kishore told TOI that based on SWR's proposal, the ministry of railways has given consent for conducting the Final Location Survey (FLS) for the doubleline circular rail network. The proposed network around Bengaluru city connects Nidvanda, Doddaballapur, Devanahalli, Malur, Heelalige, Solur and Nidvanda with an aim to augment Bengaluru's rail capacity and decongest bottlenecks in its existing railway network, keeping in mind future requirements, Kishore said.
The Rs 7.2-crore FLS will be done to survey the alignment, mapping of stations including yard plans, terminal facilities, land requirements and civil structures such as bridges and others. The SWR maintains that the proposed network will provide comfortable and economic train services that will complement the suburban rail network as well as Metro rail system of the city.
"The network links important town points such as Devanahalli located close to Kempegowda International Airport, Heelalige, which is near various industrial areas and satellite towns such as Doddaballapur, Hoskote and others. The network will ease saturation on the existing network. By operating M e m u / D e m u trains on this network, the load on the existing rail networks which handle long-distance trains can be reduced.
People living in satellite towns and commuting daily to Bengaluru will benefit from the circular network," said an SWR official. The official said dedicated trains will be operated in both directions on the entire 287-km line. Giving an example of how the proposed network helps, the official said: "The movement of trains from Salem line towards Msyuru line and vice-versa is to be done via the busy Byappanahalli- Bengaluru Cantonment-Bengaluru city section.
Due to severe congestion experienced within the city, trains (including express trains) are detained for want of a path. In the existing arrangement, goods trains can be moved only during late-night hours, when the passenger services are lean. This creates a situation, where goods trains are forced to be regulated outside the city area, wasting the loco hours and utilisation of excess crew.
To overcome this, it is proposed to connect Hejjala with Heelalige through a peripheral line." In the city limits, the line capacity utilisation goes up to 110% during peak hours. The KRIDE (Rail Infrastructure Development Company (Karnataka) Limited) is implementing 148 suburban rail networks and Bangalore Metro Rail Corporation Limited (BMRCL) has plans to operationalise Namma Metro of 175km by 2025 and expand it to 314km by 2040.