Published on Thursday, August 4, 2022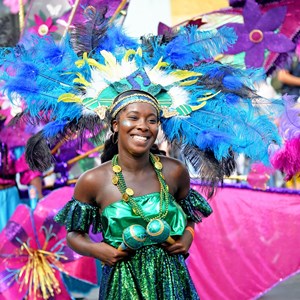 THREE big sporting, cultural and religious events will be taking place in Leicester this weekend.
The city is set to host the annual Caribbean Carnival at Victoria Park, on Saturday, August 6, and will include a colourful parade from the park into the city centre and back again.
The parade route includes Granville Road, London Road, Waterloo Way, Charles Street and into Humberstone Gate and Gallowtree Gate, before returning to Victoria Park via Granby Street and London Road.
Rolling road closures will be in place from around 12.30pm till around 4pm, along with temporary parking restrictions along the route throughout the day, to allow the parade to pass safely. Events at the park continue until 8pm, with parking and waiting restrictions nearby remaining in place throughout.
On Sunday, August 7, the spectacular Hare Krishna festival of Rathayatra will see a huge decorated chariot will make its way from the city centre to Belgrave.
Rathayatra is one of the major events for followers of the Hare Krishna faith, and the event is being organised by the International Society for Krisha Consciousness (ISKCON), which has been present in the city since the 1970s.
The procession will travel from Gallowtree Gate, Haymarket and Belgrave Gate, along Belgrave Road and on to Cossington Street Recreation Ground.
Again, rolling road closures and parking restrictions will be in place during the event, which runs from around 12.30pm to about 2.30pm.
As a result, people attending the Leicester City match against Brentford on the same day are being asked to allow extra time for their journeys. The game is due to kick off at 2pm.
Details of all traffic and travel are available from Area Traffic Control at @ATCLeicester
Information about the Caribbean Carnival is available from the organisers here. 
More details of Rathayatra are available from ISKCON here. 
(Ends)