"We want to help bring back Montreal to its great self," says Jacques-André Dupont, head of the 11th edition of the creative business conference.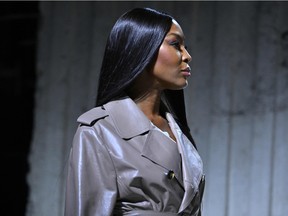 Article content
This is a year of big change for C2 Montréal, the major creative business conference, and president and CEO Jacques-André Dupont said he and his colleagues are pumped to be returning in full force.
Article content
"I'm ready to rumble," Dupont said in a phone interview.
Article content
C2 Montréal runs Monday to Wednesday, mainly at Place Ville Marie and the nearby Fairmont The Queen Elizabeth Hotel. High-profile guests include model, actress and philanthropist Naomi Campbell; tennis great Billie Jean King; star Montreal conductor Yannick Nézet-Séguin; Archie Bell II, global head of creative at Spotify Advertising; Avery Akkineni, president of consultancy Vayner3; Sandie Hawkins, managing director of global solutions for North America at TikTok; and former Destiny's Child member Michelle Williams, who is also an actress, author and mental health advocate.
You have to buy a pass to take part in the event, but this year for the first time, free activities will allow Montrealers to catch the flavour of the conference. Outdoor activities will take place at the esplanade of Place Ville Marie, near the Ring installation, Monday through Wednesday from noon to 1:15 p.m. and from 5 to 7 p.m.
Article content
This year's C2 is also the first full in-person edition since the start of the COVID-19 pandemic.
"We're putting on several activities that will be accessible to anyone, not just ticket holders," Dupont said. "We have cultural shows. We have what we call the Aquarium, which is a space where we do interviews with star speakers. We see it as this most creative conference beginning to embody the festival DNA of the city as well."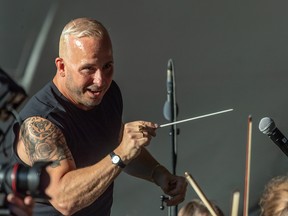 Some of the artists performing for free outside include DJ and musician Pierre Kwenders, who just won the Polaris Music Prize; Montreal dance collective Tentacle Tribe; one-man band Blaise Margail; circus/dance and visual-arts collective Projet Sanctuaire; Oji-Cree multidisciplinary artist Anachnid; composer and TikTok influencer Liya Bombardier; the Urban Science Brass Band; and DJ Jojoflores.
Article content
Last year C2 took place at the north-end Tohu venue in hybrid form, mixing in-person and online events, and organizers had to work around public health regulations.
"Now the vision is downtown, with C2 trying to help bring a new vibe to create opportunities for people to come back to work and visit downtown," Dupont said. "We want to help bring back Montreal to its great self."
In many ways, the event is designed to sell Montreal to the global business community.
"We want to show Montreal to the world, in its best outfit," said Dupont. "The creative Montreal, the energy of Montreal."
This is the 11th edition of C2, but Dupont knows not everyone fully understands the concept of the event.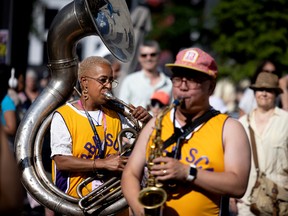 "If (the conference) TEDx had a baby with Cirque du Soleil, that's C2," Dupont said. "It was created by Jean-François Bouchard with his then-partners at (creative agency) Sid Lee, and he got Cirque du Soleil involved. It was 2008, right after the economic crisis, and he wanted to show why Montreal is such a great place for business. He wanted to create the next generation of business conferences.
Article content
"That's why it was an immediate success at that time, because no one had seen that before — a conference where you see so much artistry, a conference where we bring leadership that is different. It was important to connect the Montreal, Quebec and Canadian business communities together, but also to connect us with the international market.
"This creates a big melting pot and business happens."
One of every four participants generates some kind of business out of the event, according to Dupont, and the conference creates between $500 million and $700 million of commercial activity each year. C2 helps spawn the creation of startups, helps people find jobs and helps people find new markets for their products.
There are around 3,000 participants per day. There will be fewer people from outside Quebec this year due to the continuing impact of the pandemic; Dupont figures non-Quebecers will make up about 20 per cent of attendance.
For more information, visit c2montreal.com.
bkelly@postmedia.com
C2 Montréal reboots to spark a new wave of creative connections

C2 and the power of people: Black Lives Matter co-founder focused on U.S. election