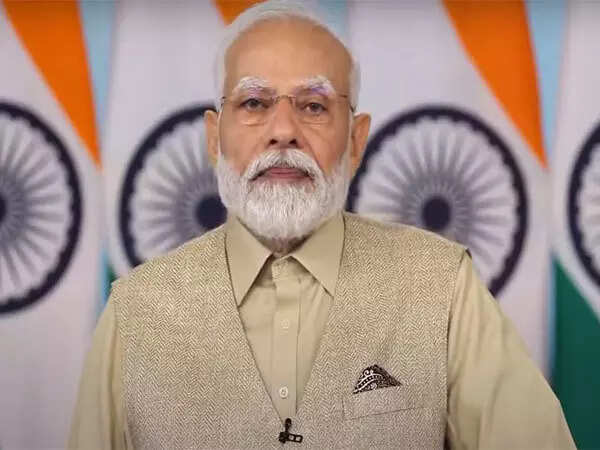 NEW DELHI: The Union Cabinet chaired by Prime Minister Narendra Modi has granted approval for a Productivity Linked Bonus (PLB) that amounts to 78 days wages for eligible non-gazetted Railway employees.
This bonus is for the financial year 2022-23 and will benefit a wide array of railway staff, including Track maintainers, Loco Pilots, Train Managers (Guards), Station Masters, Supervisors, Technicians, Technician Helpers, Points man, Ministerial Staff, and other Group 'C' staff, excluding Railway Protection Force (RPF)/ Railway Protection Special Force (RPSF) personnel, read the press release issued by Cabinet.
This move comes in recognition of the outstanding performance of the railway employees throughout the financial year 2022-23.
The Union Government has sanctioned a PLB totalling Rs 1,968.87 crores, which will be disbursed to approximately 1,107,346 railway employees, read the press release.
The bonus is a result of the performance of the Indian Railways during the said financial year.
The Indian Railways achieved several milestones, including the loading of a record-breaking cargo of 1509 million tonnes and the transportation of nearly 6.5 billion passengers, read the press release.
These achievements can be attributed to various factors, such as substantial improvements in infrastructure, thanks to the Government's significant investments in rail capital expenditure (Capex), operational efficiency, and the incorporation of advanced technologies, among others.
The payment of the PLB is not only a recognition of these accomplishments but also serves as an incentive for railway employees to continue their dedicated efforts towards enhancing the overall performance and efficiency of the Indian Railways, read the press release.
This bonus reinforces the Union Government's commitment to motivating the workforce and fostering excellence in railway operations.
As the railway sector continues to play a pivotal role in India's transportation and logistics, this bonus signifies the Government's appreciation for the tireless efforts and dedication of the railway employees who contribute to the nation's infrastructure and mobility. (ANI)