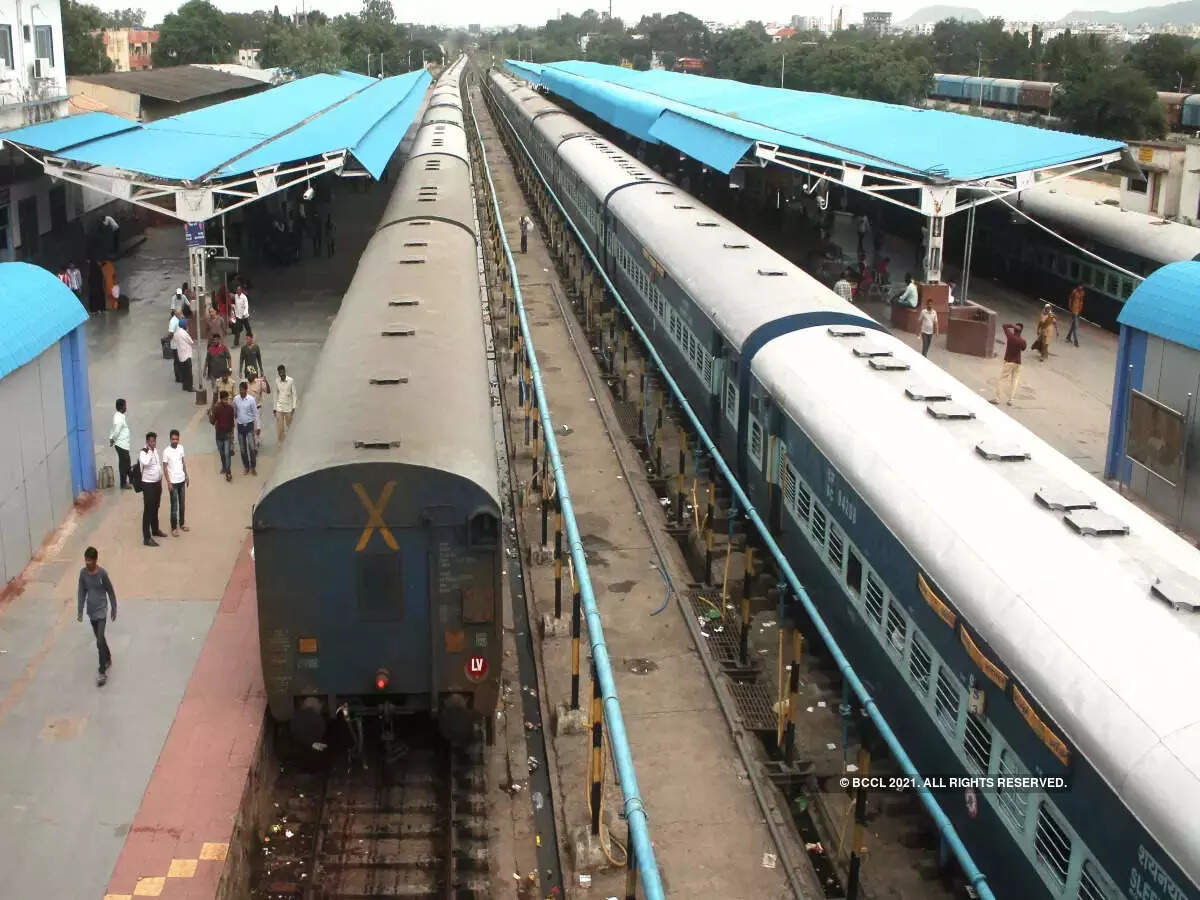 AMARAVATI: In a major boost for the industrialisation in the underdeveloped regions of AP and Telangana, the Centre has cleared the doubling of Guntur-Bibinagar railway project.
Interestingly, the project, which could not find place in the recent railway budget, has got a big push from the Network Planning Group (NPG), the empowered group under PM Gati Shakti scheme.
NPG has recommended the ministry of railways to take up the long-pending project estimated to cost around 2,853 crore.
The new railway project, key rail line connecting Guntur with Hyderabad, is expected to double the goods traffic as it automatically connects the other major metro railway lines. It would not only help speedy movement of freight trains, but also help attract new investments in Palnadu, Guntur (AP) and Nalgonda, Khammam (TS) districts.
Several parts of Palnadu district are struggling due to lack of industrialisation despite known as mineral rich areas. A few cement factories could not realise the dreams of local unemployed youth. The doubling of Perecherla (Guntur)-Bibinagar (Nalgonda) on the outskirts of Secunderabad railway junction has been pending with the railway board for over a decade.
The green signal given by the NPG under PM Gati Shakti is likely to put the railway project on the fast track as it would be closely monitored by the Prime Minister's Office (PMO).
The Centre has directed the NPG to design a National Master Plan (NMP) with a transformative approach for integrated and holistic planning across ministries/departments concerned.
Though the scheme was launched in 2021 with the objectives to holistically integrate the interventions of various ministries/departments and address gaps to ensure seamless movement of people, goods and services, Guntur-Bibinagar railway project has been cleared at the recent meeting of NPG.
"Minimising disruptions, and ensuring quick completion of works with cost efficiency are the guiding principles for development of infrastructure as per the PM Gati Shakti NMP. Unlike other projects which were getting delayed due to the non-cooperation from the state government, the projects listed under PM Gati Shakti will be completed as per the timelines," observed a senior railway official.