They provide opportunities for resellers and store owners to buy directly from the manufacturers, thus reducing the prices.
Custom Diam jewel is a global jewelry brand with all jewelry types available at manufacturing prices. They have a massive collection of all kinds of exquisite diamond designs at the most competitive price.
They have been manufacturing hand-crafted jewels for 25 years and are counted among the leading jewelry designers in India. They possess a skilled team of designers and workers who make jewelry as per client requirements.
CustomDiamJewel(CDJ) is a leading manufacturer and supplier of diamond jewels and includes other jewels in the catalog as well. They have built an extensive platform that caters to resellers' and store owners' needs establishing direct connectivity to the manufacturers. Due to this, they promise the most reasonable prices in the market.
Founded 25 years back, they hold specialization in carving personalized adornments. CustomDiamJewel has been serving the jewelry industry for generations. They create manual jewel sketches for better and free-hand Customizations.
Moreover, Custom Diam Jewel put forward the option to get custom text engraving for your loved ones on the jewelry or, alternative to get your company's Logo engraved on the jewelry or inscription of professional photos and videos of products on the ornaments.
Also, they produce natural, Lab-Grown Diamonds.
Custom Daim jewels provide Wholesale Diamond Jewelry as well.
From engagement rings to pendants, Custom Diam Jewel has got all of it covered.
Their secured payment interface and lifetime services give them a cut over others.
They take in operation the highest quality metals, which then comes off as an excellent example of craftsmanship.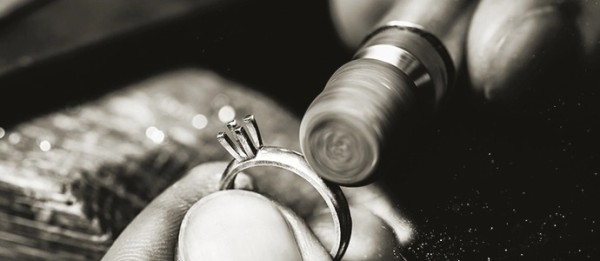 They produce natural, Lab-Grown Diamond, ethical diamonds to give complete satisfaction. In addition to that, they manufacture gold and silver jewelry as well.
The company Creates 3D CAD and gets it approved by customers through pictures, to begin with, and then moves onwards to cast, Polish, Set & Ship. Also, in the end, they give a video confirmation of the shipping.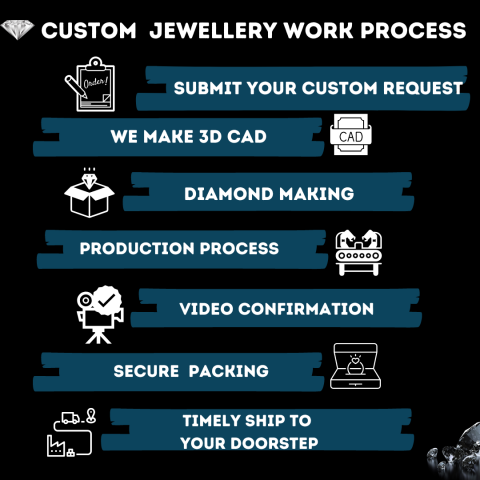 Custom Diam jewel has multiple sophisticated manufacturing units placed in India dedicated to producing the highest quality diamond jewels. Their chiseled gems are one of a kind and emit a premium feel.
The qualities of jewels are non-negotiable. They hold the vision to make best-in-the-market diamond jewelry at reasonable prices.
Since their establishment till date they have formed a trademark in the diamond jewelry market above all. They have one of the largest collections of Loose Natural Diamonds, gemstones, and Diamond Jewelry.
Moreover, they offer Worldwide shipping as well; visit the site for further details. 
CustomDiamJewel
Media Contact
Company Name: CustomDiamJewel
Contact Person: Sanket Patel
Email: Send Email
Phone: +91 95745 95717
Country: India
Website: https://www.customdiamjewel.com/