Following the recent launch of the promo which took place earlier in July, Dangote Cement, Nigeria's largest cement producer, kept true to its promise of making millionaires out of everyday Nigerians.
Mr Tunde Mabogunje, Regional Coordinator, South West, Dangote Cement, stated that the event was evidence to prove that Dangote Cement is in the business of keeping promises. "I am happy that the first winners have emerged and I am even happier that the winners are from my region". Speaking on the impact of the promo, Tunde noted that the "Bag of Goodies 3" was indeed a noteworthy initiative put together by Dangote Cement to empower Nigerians in these extraordinary times."
In a bid to educate the people and drive more awareness for the campaign, Funmi Sanni, National Sales Director, Dangote Cement told the attendees to pay close attention whenever they buy any of the Bag of Goodies 3 Dangote Cements. She enjoined them to pick out the scratch card before emptying the bag of cement into the mixers so as not to damage the scratch cards and ruin their chances of winning.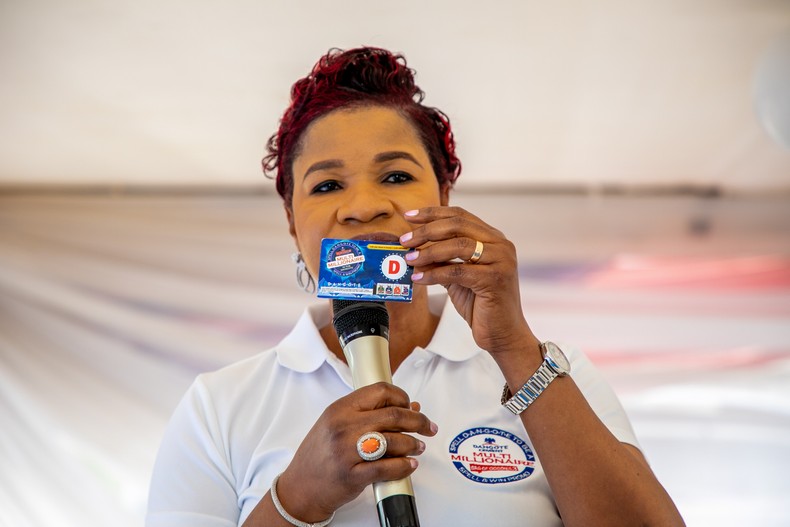 Talking about the campaign and what makes it tick, Funmi Sanni stated that "Dangote Cement is known for being the leader in the cement industry and this campaign is a reflection of that attribute. "This is why since the inception of the Bag of Goodies consumer promo; the ante has consistently been upped to better the lives of everyday Nigerians. We are doing this to not only empower our customers but also as a way of giving back to the people who brought us this far."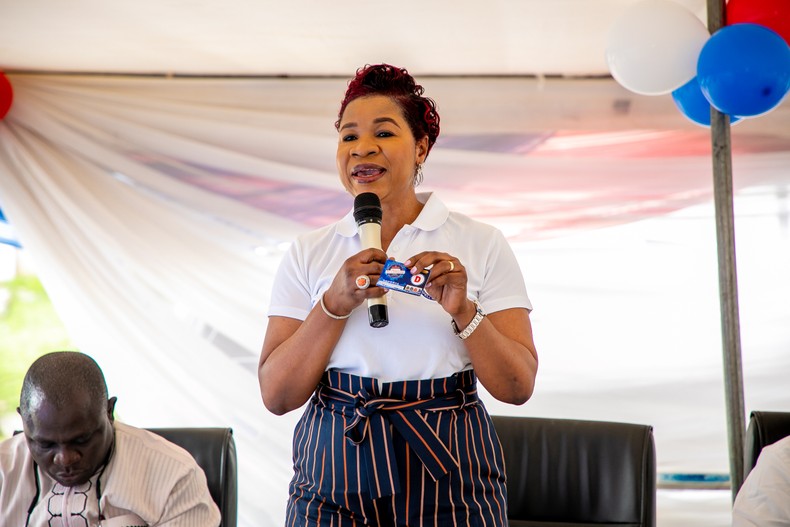 Aside from the 3 lucky men who walked away with N1 million each, others carted away with items like 50" televisions, generators, rechargeable fans, and refrigerators. Speaking on the reach of the campaign, Funmi Sanni stated that "this year, there are 32.5 million units worth of gifts to be won."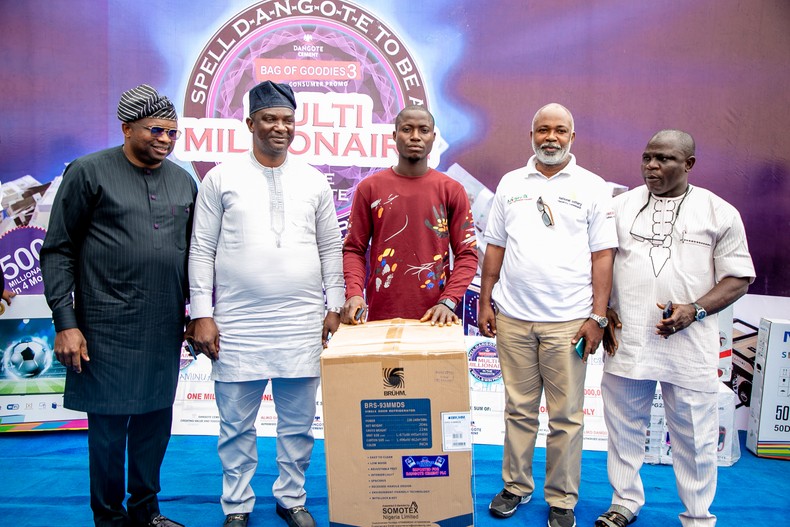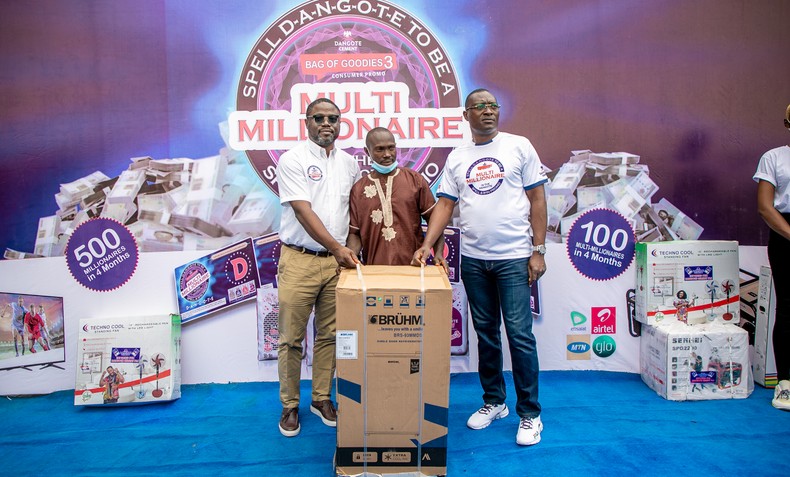 The Bag of Goodies spell and win is a consumer promo designed by Dangote Cement to empower Nigerians. The promo has run for 2 years consecutively and this year's edition, "Bag of Goodies 3" making it the third, is set to produce 125 millionaires monthly. To participate, buy any "Bag of Goodies 3" Dangote Cement, pick out the scratch card inside, scratch it and stand a chance of winning prizes in any or all of the winning categories.
Winnings can be redeemed at any of the 200 Dangote Cement redemption centres spread across the country. The Pan Nigeria campaign will run from the 5th of July till the 31st of October 2022. For more information about the campaign, click here!