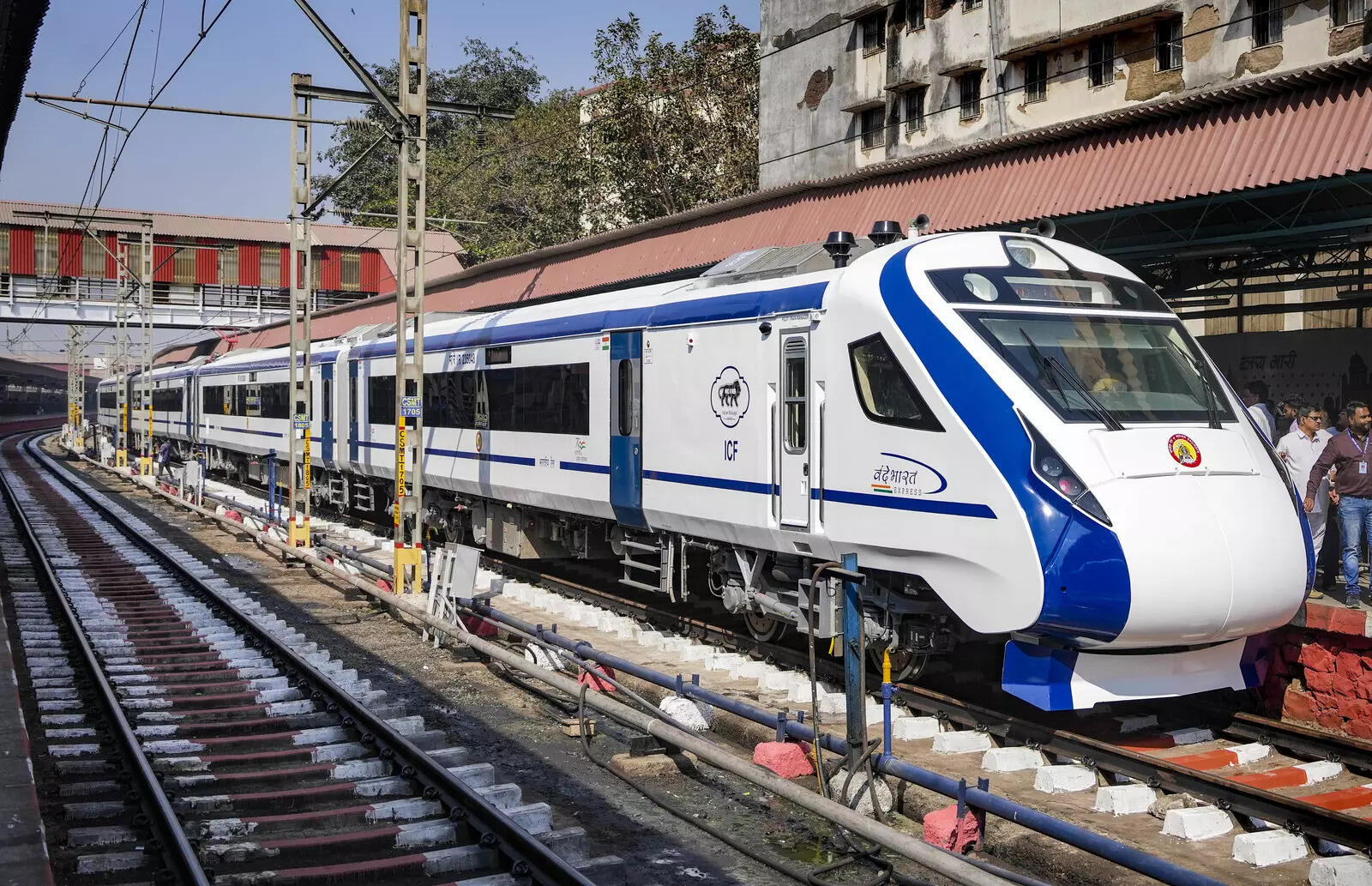 CHENNAI: As Integral Coach Factory (ICF) is designing eight-car and sleeper Vande Bharat trains, railway engineers have suggested modifications to increase seating capacity and comfort, and space for luggage, automatic vending machines for snacks and beverages and other amenities. This is to ensure that the new trains can accommodate more people and earn more revenue than the existing ones.
The suggestions were presented at a technical seminar organised by Indian Railways Technical Supervisors Association at the factory. ICF general manager B G Mallya has agreed to try out some of the elements.
The suggestions come at a time when railways is considering manufacturing variants of Vande Bharat trains that can be operated on shorter routes and also on long distance routes.
For example, leg space for passengers based on travel time, six seats in a row for day trains to accomodate more passengers, and the 106 seats layout followed in LHB non-AC chair car to be replicated in all coaches except one, which can be used as premium class coach.
A separate luggage rack near the entry/exit of the coach is also mooted on the lines of airport line metro trains in Delhi as the Vande Bharat does not offer space to keep bigger bags near the seat or on the overhead racks.
In the case of sleeper version of the trains for long distance routes, the engineers have suggested that a ladder should be provided for passengers to climb to the upper berths as is provided in trains in Europe and cabins with doors for six or four passengers to charge premium fare like AC I in conventional trains. Mallya said at the seminar that the suggestions would be studied. The factory is also working to reduce the cycle time (the time taken to manufacture a coach) by seven days, which will be done from the 18th rake of the Vande Bharat, he said.
The production process would be revised and pre-assembled units of electrical and mechanical equipment will be brought and fitted thereby reducing the work done by workers on the coach.
The factory has already launched 12 Vande Bharat trains including the first two trains before mass production began.