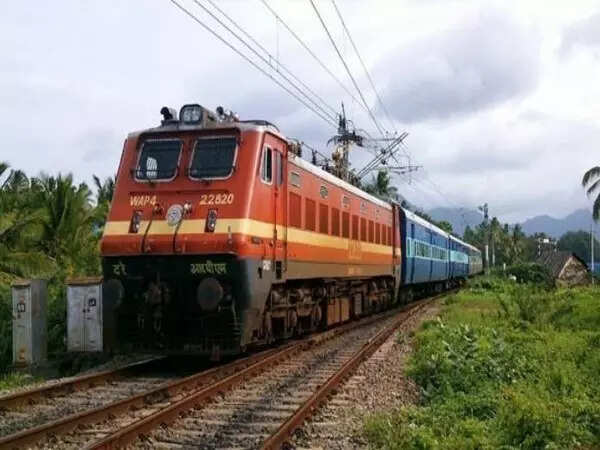 CHHATRAPATI SAMBHAJINAGAR: After the recent successful trial of an electric loco from Chhatrapati Sambhajinagar to Manmad, the South Central Railway (SCR) has started plying some of the goods trains on such locos.
However, with the track electrification work between Chhatrapati Sambhajinagar and Jalna still in progress, passenger trains continue to run on traditional diesel locos.
SCR's public relations officer (Nanded division) Rajesh Shinde said the first electric loco ran on Manmad-Chhatrapati Sambhajinagar section on March 17 after the electrification.
"The goods train carrying containers have been arriving from Jawaharlal Nehru Port Trust (JNPT) in Navi Mumbai, among other places to Daultabad and Chhatrapati Sambhajinagar on the electric traction," he said.
SCR authorities said electric traction for passenger trains running via Chhatrapati Sambhajinagar could also be possible in the next few weeks.
"Even if the track electrification on Manmad-Chhatrapati Sambhajinagar route is over, no major train terminates at Chhatrapati Sambhajinagar. A few major train terminates at Jalna and therefore electric traction on end-to-end basis to these and other trains is possible only when track electrification till Jalna gets completed in the next few weeks," authorities said.