Consumer goods companies are counting on the festive season this year to boost sales after two years of a subdued festive season due to Covid-19 and the impact on demand in the first half of the current fiscal. Businesses anticipate festive season sales growth of about 10% to 50% this year, over the holiday season of last year, and the majority of businesses claim that the momentum is stronger than in 2019.
Indian communities live and die by their festivals. And demand for some brands has already begun to increase.
First full-fledged festive season after two years that were ruined because of Covid-19
FMCG companies are examining various multimedia and distribution methods to reach their target markets and meet consumer demand at all levels.
These sales start with Onam in Kerala and continue through Durga Puja, Navratri, Dussehra, and Diwali in October. After suffering a two-year setback due to factors including Covid-19, supply chain problems, and growing input costs, the sector is anticipating strong holiday sales, albeit not ones that surpass those of the pre-pandemic period.
The better news is that businesses are optimistic that the demand momentum should continue beyond the holiday season. While demand is typically increased during the holiday season because of the favorable consumer feeling around it, this is not always the case.
The fact that July, August, and September are among the least profitable months of the year is widely acknowledged in our industry. Then there are many festivals coming at the end of the year when there is an increase in customer demand and sales are trending upward.
In addition, since everything is thankfully returning to normal, this may lead to a favorable change in consumer spending, according to Eric Braganza, president of the Consumer Electronics and Appliance Manufacturers Association (CEAMA).
Consumer goods companies expected sales growth during the festive season
All types of consumer goods firms are expecting sales growth during this festival season, and some of them are already seeing an upward in their product's demand. Some of them are preparing to launch new items as well as gift boxes for the festivals specifically.
According to Kamal Nandi, the business head and executive vice-president of Godrej Appliances, a division of Godrej & Boyce, festive sales typically make up between 28 and 30 percent of the company's annual sales. This year, however, the company plans to grow by over 30 percent year over year during the Onam celebrations.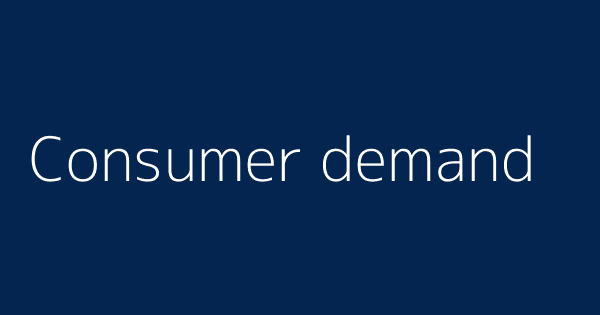 Usha International has begun to track strong demand for appliances beginning with Raksha Bandhan, Onam, and Ganesh Chaturthi, and this will result in Durga Puja, Navratri, Dussehra, Diwali, Gurupurab, and Christmas in December.
Similarly, Godrej Appliances' annual sales typically account for 28 to 30 percent of seasonal purchases. According to Kamal Nandi, Business Head and Executive Vice President at Godrej Appliances, a division of Godrej & Boyce, "this year during Onam festivities in Q2 FY 22-23 we are targeting 30%+ growth over last year as well as pre-pandemic."
With the start of the festival season in August, ITC has also prepared to make its product portfolio, including gift and festival packs, available across all channels. Since this will be the first festival following two years of restrictions brought on by the epidemic, "we are anticipating a strong festival pickup this year. ITC's flexible supply networks are set up to guarantee that our product selection is accessible through all channels, according to a company representative.
The company has experienced good traction since Independence Day, according to Ajay Mehta, general director of AIWA India. "Our primary sales have witnessed a 70-80% spike," he said, "considering the impending festive seasons and the hectic Onam time in Kerela.
Despite a lower base than in the previous year, AIWA anticipates a 3–4x increase in holiday sales numbers. To maintain the momentum throughout the following year, the company is also introducing new items, and it anticipates a 20–22% contribution from these launches.
According to Satish NS, president of Haier Appliances India, the business hopes to increase by 30% this year compared to 2019. "We have a favorable outlook for the season and anticipate continued demand for medium- to high-end sectors far into the post-holiday period.
Bajaj Electricals estimates strong demand beginning in September and continuing through the holiday season and the months that follow. Ravindra Singh Negi, chief operating officer (consumer products) at Bajaj Electricals, stated that "we have planned for adequate supplies for seasonal products where we anticipate good demand to ensure no supply shortfall in the market."
In terms of new launches, Parle recently introduced new cookie flavors, such as Parle-G Oats & Berries and Parle-G Kismi Cinnamon, and has new initiatives planned for the holiday season this year. We anticipate a growth of 10% to 15% throughout the festival season, according to Shah.
According to Agarwal, Bikano is running the #Pyarkameethabandhan campaign and has introduced a new line of seven gift baskets for Rakhi. He added that people don't want the conventional kind of sweets but rather something healthy and nourishing at an affordable price. This festival season, we anticipate a growth of about 25%, according to Agarwal.
Similarly, Mondelez India stated that this time around, it will be utilizing its entire portfolio and having scale distribution in conventional trade because it anticipates the gifting season to perform better than ever.
"Like every year, we're launching a segmented portfolio across channels and pricing points, catering to a wide consumer group. Anil Viswanathan, vice-president of marketing at Mondelez India, said the amplification would take place through various multimedia channels.
Both businesses and customers are happier now that the worst of the pandemic is behind us and that, after two years, people can leave their homes. Although both offline and online sales are crucial for overall sales, brick-and-mortar businesses still account for a sizeable portion of consumer durables sales. Offline retail suffered over the last two years as a result of the pandemic, but now that conditions are normalizing, it is likely that this industry will start expanding as a share of overall sales.
Despite the businesses' optimism, a lot will depend on the status of the economy as well over the forthcoming holiday season. According to Nandi of Godrej, the festive goal-setting for the broader country would depend on how the monsoons perform overall and on consumer attitude over the next few weeks. In terms of the mass market, "we are cautiously hopeful, but the premium category is projected to continue doing extremely well in festive as well and will form the focus across categories," the executive explains.
Fortunately, consumer sentiment is still on the upswing despite rising inflation, a weakening rupee, and growing recessionary fears. "Despite the unfavorable attitudes, the industry is optimistic about the next holiday season. After a protracted pause, shoppers are anticipating the impending holiday season, which begins with Onam.
According to Fumiyasu Fujimori, Managing Director of Panasonic Marketing India, consumers would continue to spend sparingly on connected (smart), practical, and comfy appliances. During the festival season, Panasonic India hopes to increase by double digits, helped along by the popularity of smart air conditioners and other home goods.
Edited by Prakriti Arora
Related