Free insurance on ATM cards up to five lakhs.!!!
In today's era having an ATM card is quite normal and it has also become very important. Do you know that this ATM card also protects your family financially? Yes, with the help of your ATM card you can get free insurance for up to 5 lakhs.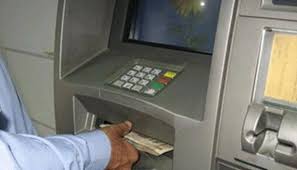 Get insurance according to the card
According to the rules of RBI, a person who is using an ATM card of a nationalized or non-nationalized bank at least 45 days ago becomes entitled to this insurance. How much amount will be received on this amount, it all depends on the category of ATM card you get.
Different card issuing bank
Actually, classic, platinum and normal cards are issued. people get insurance of Rs 50,000 on a normal master card, Rs 1 lakh on a Classic ATM card, Rs 1.5 to 2 lakh on a Visa card and Rs 5 lakh on a Platinum card.
Can claim up to 5 lakhs on death
If there is an accident with the ATM card user, the sum insured as per the category of his card is given to him. In case of death, the family gets insurance ranging from 1 to 5 lakh rupees according to the card. On the other hand, if one hand or one leg is damaged an insurance amount of up to Rs 50000 is available.
You have to apply by going to the bank itself
For this, the nominee of the cardholder having the ATM card will have to go to the concerned bank. After this, you have to request help by applying there. After this, the proof of treatment and the copy of the FIR is applied to the hospital by applying. At the same time, in case of death, documents like the dependent's certificate, copy of FIR, and death certificate will have to be attached. A few days after the completion of this paperwork, the victim's family gets the claim.