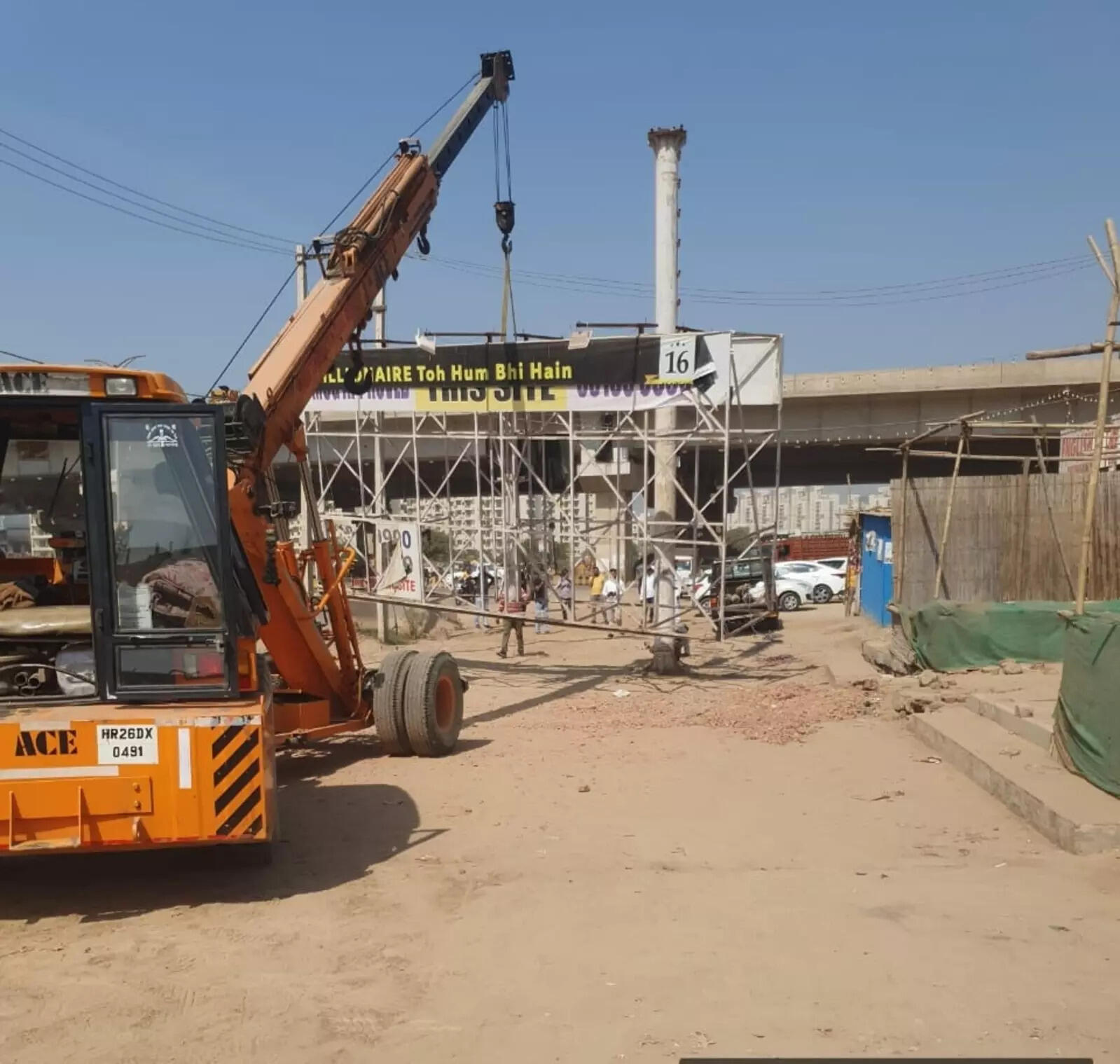 GURGAON: Rampant dumping of construction and demolition (C&D) waste along the service lanes, greenbelt and vacant plots has become a major cause of concern for the residents of Sector 45. At least 50 spots in the area are covered with mounds of debris, causing pollution and a health hazard.
Unattended waste along the service roads has also narrowed the width, forcing pedestrians to walk in the middle of the road, increasing the risk of accidents. Despite raising the matter with the MCG, action has yet to be taken. "It has become difficult to walk, especially for the morning walkers, who have been struggling to get fresh air with increasing dust pollution. Mostly, waste is dumped late at night making it difficult for us to catch the offenders. And whenever we catch someone, we hand them over to the police.
However, instead of taking action against them, the cops let them go. We raised the matter with the civic authority, but there has been no action so far," said Omprakash Yadav, the RWA president of the sector. Residents pointed out that, with increased construction activity, there is no systematic mechanism in place by MCG to tackle illegal dumping. "Though the MCG has issued a phone number for picking up C&D waste, most of the time no one picks up the call. As a result, private vendors dump the waste wherever they find it convenient.
Also, despite collecting the malba fee at the time of sanctioning the plan, no one from the HSVP checks whether construction waste has been disposed of properly," said RWA general secretary Puneet Pahwa. Meanwhile, MCG officials urged the sector RWAs to prevent the unauthorised dumping of waste. "I will carry out a drive to remove all the C&D waste from the area. However, RWAs should also cooperate with us and prevent any unauthorised dumping," said a senior official.