Another Brilliant Event is wrapping up in Harry Potter: Wizards Unite, and this one continues the Unforgivable storyline in a big way. When we left off, Ron Weasley had been saved from his abduction but his memory was wiped. As Harry and Hermione continue their efforts to help Ron recover his memories and identity, they become more and more certain that there is a mole within the Ministry. But who is it?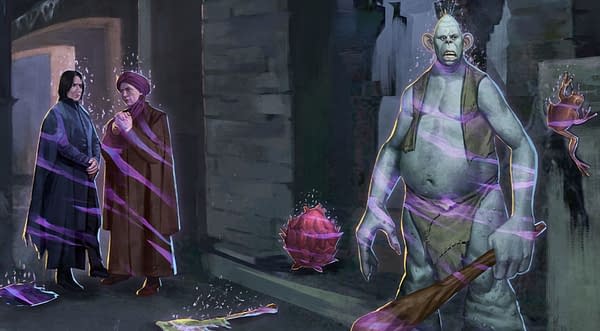 The story: Well, damn. Twists and turns about as Hermione doses her co-workers, even those closest to her, with Veritaserum. I won't spoil anything here except to say something that I and many other players seem certain of has had the carpet pulled out from under it. We don't have the full scope of the situation, but it seems very much as if Part Two of this event, happening later this month, might be on track to reveal something major.
The tasks: This event's tasks were a good balance of challenging without being annoying or prohibitive. One thing I found was that this time around, the tasks felt a bit less like an item drain. I still don't love the tasks making us use potions, but I did find that the groups of tasks seemed to be easy to tick off by planning to do activities that apply to them both.
What didn't work in this Harry Potter: Wizards Unite event
Again, nothing. I find myself greatly looking forward to these events with an ever-increasing interest in the storyline.
Outline
When I began playing Harry Potter: Wizards Unite, it felt almost fully like a puzzle game without the personal connection to the catches that made Pokémon GO so successful. I think many people left the game, assuming it would stay that way. For a while, I did, too. However, these Brilliant Events have delivered the most in-depth post-Deathly Hallows story about the core trio that we've ever seen. For a mobile game? That's beyond stunning.
Now… if only they can improve their Adversaries Events.