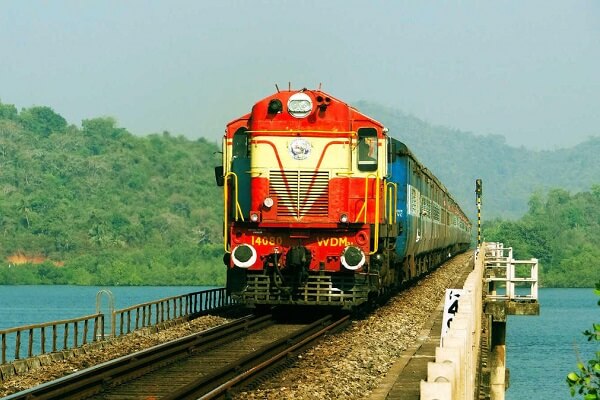 It is felt that this funding is essential for keeping pace with the growth of the economy and for meeting environmental targets. The Borrowings by Indian Railways during the last few years is more than Rs 7 lakh crore (Aprox. USD90 billion).
Of this, Rs3.5 lakh crore has been mobilised by Indian Railway Finance Corporation (IRFC), Loan from Life Insurance Corporation of India (LIC) accounts for Rs1.5 lakh crore, Rs1 Lakh crore is soft loan from Japan for Mumbai- Ahmedabad High Speed Bullet train project and the rest is accounted by World Bank, Asian Development Bank, bilateral and few other multilateral agencies.
Private investment is not coming for Railway projects as these are perceived as capital intensive with long gestation period for the investments to yield profits .
Railways has discharged private train tender , and abandoned PPP based redevelopment scheme for stations going for EPC route instead which requires borrowing.
To compensate for the decadal neglect of the system due to inadequate fund infusion, for last few years IR has been ensuring that projects do not suffer for want of funds which hitherto resulted in the slow progress critically required projects and impeded growth of network , consequently dwindling Railways share of transportation pie which dropped from a high of 80% at the time of independence to 28% currently.
Infact year before last it touched Nadir of 27% and for the first time after many decades showed an upwards trend resulting in share increasing from 27% in 20-21 to 28% in 21-22.
The National Railway plan targets to increase Railway's share in overall transportation pie to 45% and achieving that calls for a major budget infusion. Indian Railway is also committed to achieve carbon neutrality by 2030.
The increased fund infusion in last few years has resulted in the increase in average incremental annual growth of network, from below 1000km per annum to 3000km witnessed in 21-22 and an even higher figure expected in 22-23.
Whole network has been electrified resulting in decreased demand of Disel which needs to be imported besides costing more.
Similarly major targets have been set for acquisition of high speed stainless steel coaches , condemnation of old design ICF coaches , superior corrosion free stainless steel freight wagons , advanced signalling system besides speed upgradation works on trunk routes to begin with.
Further returns are expected on account of Reduced energy bill, No dependence on imported oil, Pension liability for those recruited post 2005 will not be there.
Hopefully monetisation of assets being created will help. About 510 sq km of Railway land is lying unused. Monetisation of this land parcel can finance fund requirements to a major extent if judiciously carried out .
Railways needs to continue to woo PPP/HAM based projects.