In September, Nathan Apodaca's truck broke down on an Idaho freeway. Unfazed, he hopped on his skateboard and filmed himself on his phone, cruising down the exit lane and taking swigs of Ocean Spray from the bottle while miming the lyrics to Fleetwood Mac's Dreams.
The resulting TikTok post garnered billions of views, and more still after being reposted to other social platforms. TikTok's users – or 'creators', as the platform calls them – responded with countless remakes and tributes. As a result, the 43-year-old Dreams re-entered the US music charts and shelves were cleared of Ocean Spray Cran-Raspberry juice. "Dreams really do come true," Ocean Spray responded (they also sent Apodaca a new truck in gratitude).
Such is the power of TikTok. And it's only growing. The social platform has 100 million monthly active users across Europe and another 100 million in the US, according to latest Kantar figures. It was the most downloaded app of 2020 [App Annie], and its popularity has spread beyond its generation Z core demographic, with two thirds of users now aged over 25 [Kantar].
That's seen an increasing number of fmcg brands and supermarkets wake up to the power of TikTok, and look at how to do so successfully. Because if there was ever a right time to get involved, it's now.
The mechanics of TikTok are much like other social platforms, with feeds, followers, likes, comments and hashtags. But while Instagram is image-focused, and Twitter has 280-character limited tweets, on TikTok it's all about short videos, most often set to clips of music.
"It's about putting yourself out there and being unafraid of judgement. It honours self-expression and authenticity," explains Dave Hoctor, consumer packaged goods lead at TikTok.
Unlike in Ocean Spray's case, popularity on the platform doesn't have to come by chance. There are several proactive approaches brands can take. In any case, Hoctor says, success comes "by not thinking like advertisers and behaving like creators".
That need to think differently has unnerved some. "Brands are still figuring out how they fit in with the cool kids," says Tom Bendix, director of Social Films. "That's why not many big brands have dipped their toes in the water – because they're very aware of being the chino-wearing parent that crashes the frat party."
But content doesn't need to be that 'out there' to work. In August, a handful of the M&S marketing team launched the @mandsfood account on the platform, and began posting. Their fourth post – which featured scores of Percy Pigs in a boardroom – "really took off", the supermarket's marketing team says, generating 640,000 views.

"That first Percy video was an absolute highlight because of the unexpected high views and level of engagement," the retailer adds. "Organically, being one of the first supermarkets to launch on the platform, we're using it to drive engagement amongst our younger follower base and drive brand fame."
M&S, of course, has high brand awareness anyway. But one of the advantages of TikTok is that success is within the reach of smaller companies with limited marketing budgets. Like DTC home-baking brand and chain MyCookieDough, which tapped the 'soothing' clip trend; racking up millions of views on videos of oozing chocolate sauce.
"You can get results quickly. Unlike other social channels where you have to build up your followers before you get any traction, on TikTok you can drop a good video that's funny or for whatever reason, and it will take off, even if you don't have many connections," explains George Hughes of food and drink video agency Small Films.
The main thing is to understand what users might call 'the vibe' of the platform. "If you want to fit in, content has to have that rough and ready feel. It's all vertical video filmed on a phone. It's much more about the idea behind what you're doing than the quality of the camerawork," Hughes says.
The platform also demands a rapid response to trends, rather than a carefully considered campaign planned over months. That's something the Co-op learned quickly, as it launched its @coopUK account in March to attract "new, young shoppers".
"Sometimes you have to be ready to strategise, produce and execute content within a matter of hours"
"There is a great deal of flexibility and speed when it comes to creating content for the platform – sometimes you have to be ready to strategise, produce and execute content within a matter of hours," says Fiona Tasker, Co-op social media campaign manager.
"It's also important to keep an eye out for the latest music, sounds or trends that are gathering momentum on the platform, to understand if it's something your brand can tap into," Tasker adds.
And, if you want to maximise views, you can make use of TikTok's paid-for tools. Despite their organic success, the Co-op and M&S are planning to test these out this year.
There are a few options available. TopView campaigns have brand videos play when users open the app, while in-feed ads place videos in users' personal feeds. Finally, there are branded hashtag challenges, which can prove particularly effective.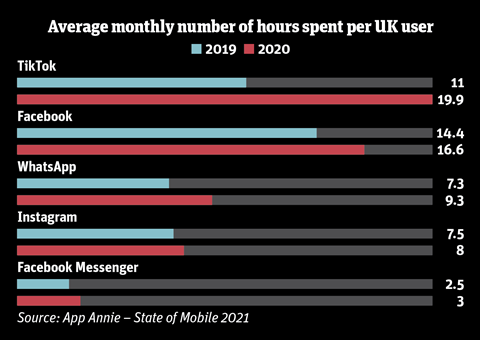 Last year Pringles launched the #PlayWithPringles challenge, which encouraged users to "get creative with the iconic Pringles tube" through dance, forced perspective, comedy and music. "We had found loads of user-generated content on there already – with people jumping out of Pringles cans and so on, but we had zero presence ourselves," says Stephen McSweeney, the digital marketing specialist for Pringles Europe. "We came up with the challenge in house, and, well, the numbers speak for themselves."
Indeed, videos with the hashtag have generated a combined 4.3 billion views, and the campaign had an engagement rate – a metric combining likes, comments, views and shares – of 13%, above the branded campaign average of around 10%. For McSweeney, the results were quite simply "astronomical".
Influencers
Similarly to other social media platforms, TikTok also has its fair share of influencers that offer access to a large fanbase. "It's worth investing in the right creators. You're effectively hiring TikTok content expertise," says Timo Armoo, CEO of influencer marketing agency Fanbytes.
For food brands, it's not necessarily about creators with high follower counts. "It's about picking the hyper-relevant ones. It's the content, not the following," Armoo explains.
There are some differences between influencers on TikTok and other media, though. "On Instagram you'd find a top, say, vegan influencer, send them your product, and they take a picture with it," says Hughes. "That doesn't really work on TikTok, people will ignore it or ridicule it. You can't just do product placement. You need to weave it in in a fun way," he adds.
For an example of how to make a brand fun, look no further than the unofficial employee accounts. Former theatre performer Hannah Lowther is now working at Tesco, and creates comedy TikToks about life on the shop floor. Several of her videos have in excess of a million views. "I show positivity doing a job people often don't think twice about," she says.

Her work has been carried out without direction, or endorsement, from Tesco. But she is doing wonders for the brand, says Bendix. "A single piece of user-generated content has the potential to reach far more people than a brand-led campaign," he says.
Granted, there are some risks involved. Allowing employees to TikTok about their workplace "means the good, the bad and the ugly" Bendix says. "HR teams should therefore adopt a strategic view on how much autonomy they are willing to provide."
Equally, some have reaped the benefits of actively encouraging an open approach. In March, M&S asked store managers to set up Facebook pages for local customers. One team manager – Craig Field from M&S Longbridge – also tapped TikTok and has since "become a social sensation" the supermarket says.
One thing is for sure: however you decide to approach TikTok, it's a channel that can't be ignored. Usage is forecast to grow significantly by 2024 to become an even more influential medium. Pringles' McSweeney perhaps sums it up best: "While TikTok won't be appropriate for every campaign, it's definitely now considered in every campaign we do."
Because if you don't consider it, time may be running out for your social media strategy.
How brands and retailers are making waves on TikTok: from UGC to campaigns
Tesco
@hannahlowther8
Former theatre performer Lowther fills her feed with funny videos of 'just a stagey gal at Tesco'. One is a parody backstage theatre tour of the store she works at; another is Tesco The Musical, set to Dolly Parton's 9 to 5.
Her work has seen her interviewed on ITV and BBC News, and performing a virtual duet with Andrew Lloyd Webber.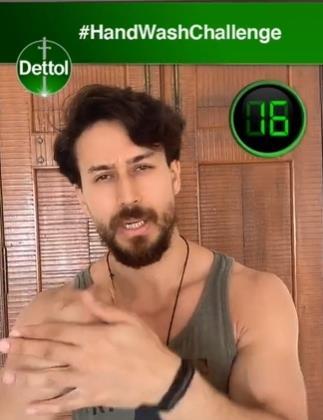 Dettol
#HandWashChallenge
Reckitt Benckiser launched its challenge at the start of 2020 to promote Dettol, raise awareness about public health, and "make handwashing cool".
Participants were invited to create their own dance moves around washing their hands, set to a bespoke soundtrack created by TikTok and a branded banner featuring Dettol's logo and colours.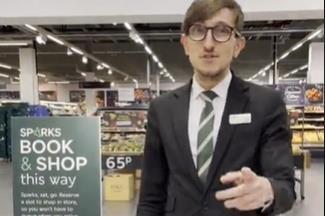 Marks & Spencer
@mslongbridge
An unlikely internet sensation, M&S Longbridge store team leader Craig Field shows that enthusiasm alone is enough to make you a TikTok star.
The videos are straightforward guides to store features like Scan & Shop, but it's Field's unique delivery that's won over the public – and generated millions of views.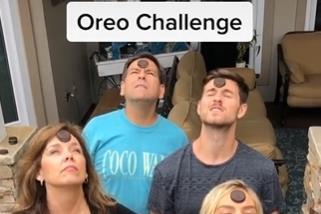 Oreo
#OREOchallenge
A simple idea can go a long way on TikTok.
Oreo set a challenge in which participants have to balance an Oreo cookie on their forehead and try to get it in their mouths without it falling off of their face. It's simple and fun, and did wonders for brand awareness throughout last year.
Videos with the hashtag have a combined 122 million views.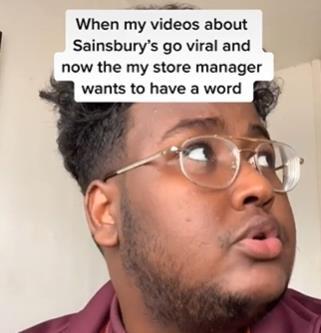 Sainsbury's
@AkafiAli
Sainsbury's doesn't have an official TikTok account. But some of its staff are posting TikToks, both positive and negative.
One of the most vocal was Akafi Ali who regularly posted, in his Sainsbury's uniform, about the frustrations of dealing with the public to his 600,000 followers.
He has since quit his job to create TikTok content full-time.