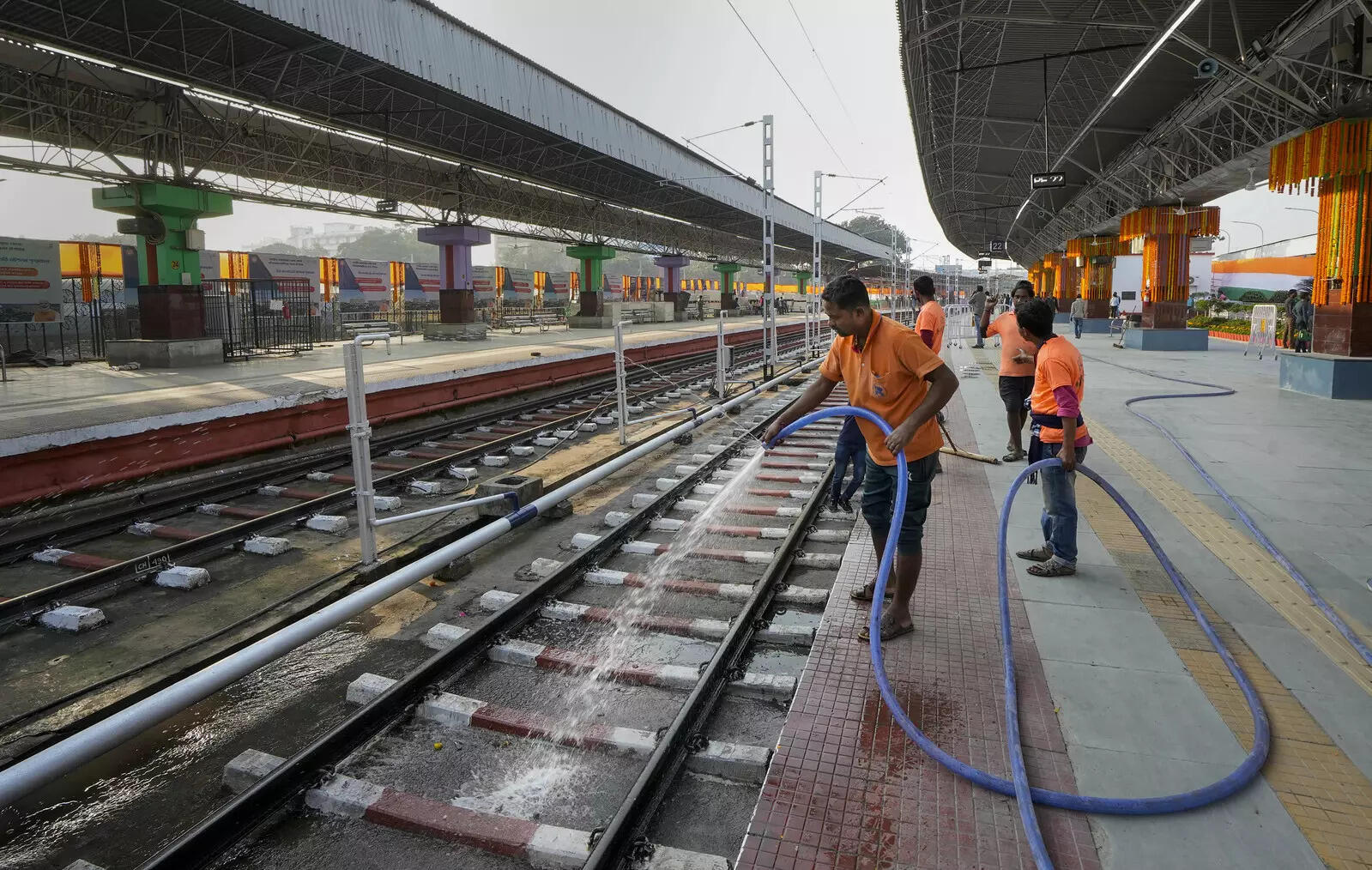 BAGALKOT: The work on the Khajjidoni-Lokapura new railway line, which is part of the Bagalkot-Kudachi railway project, will be completed in one year, said MP PC Gaddigoudar. After laying the foundation stone for the construction of the new Khajjidoni-Lokapur line on the outskirts of Lokapur, the BWR said the 142 km Bagalkot-Kudachi line was approved in 2010-11, while the Bagalkot-Khajjidoni 30 km line was commissioned in 2018. He said that the continuation of the Khajjidoni-Lokapoor 9 km route has been started and it is expected to be completed within the year.
"The tenders have already been called for the Lokapura-Yadwada 21 km route and the railway officials have assured us that the work will be started in the next two months. Several farmers have given land for this development work," he said.
Water resources minister Govind Karjol, who presided over the programme, said that the 9 km Khajjidoni-Lokapura rail line is being constructed at a cost of Rs 140 crore. "Since Lokapura is being developed as a commercial city, export of lime, cement, fruits and non-work crops will help in the development of tourism" he added.
Member of legislative council PH Pujar said that the Bagalkot-Kudachi railway line project is a dream of many years, and if this project is completed, it will benefit the people of this region. He said that it will aid the transport of fruit, limestone, cement, weavers' products and industrial growth. State handloom development corporation president Siddu Savadi, legislative council members Hanamanta Nirani and Prakash Hukkeri spoke.
Additional deputy commissioner Mahadev Muragi, additional divisional manager of Southwest Railway Santhosh Kumar Verma, senior divisional commercial manager Harieta, chief construction engineer Muralikrishna and others were among those in attendance at the event.