If Israel's government can boost the annual investment in infrastructure by 4 percentage points of GDP, increase the overall labor participation by 8.2 percentage points (to reflect massive integration of Arab and Haredi workers), and aim for a 1.2% growth in total factor productivity, then by 2035 the average Israeli worker will earn an extra NIS 7,000 a month. These are the conclusions of a report prepared by the Israeli office of the international consulting firm McKinsey.
The bottom line of McKinsey's comprehensive report is the following magic formula: achieving those three increases together, at their suggested rates – in infrastructure investment, labor participation and total factor productivity – would lift GDP per capita by $13,500 and double the rise in average salaries compared to the business-as-usual scenario (in which case the monthly increase in average pay would be capped at 3,500 NIS). The report, titled "Pathways to Israel's prosperity: Improving productivity and accelerating growth," was written by David Chinn, senior partner and managing partner of McKinsey's Israel office.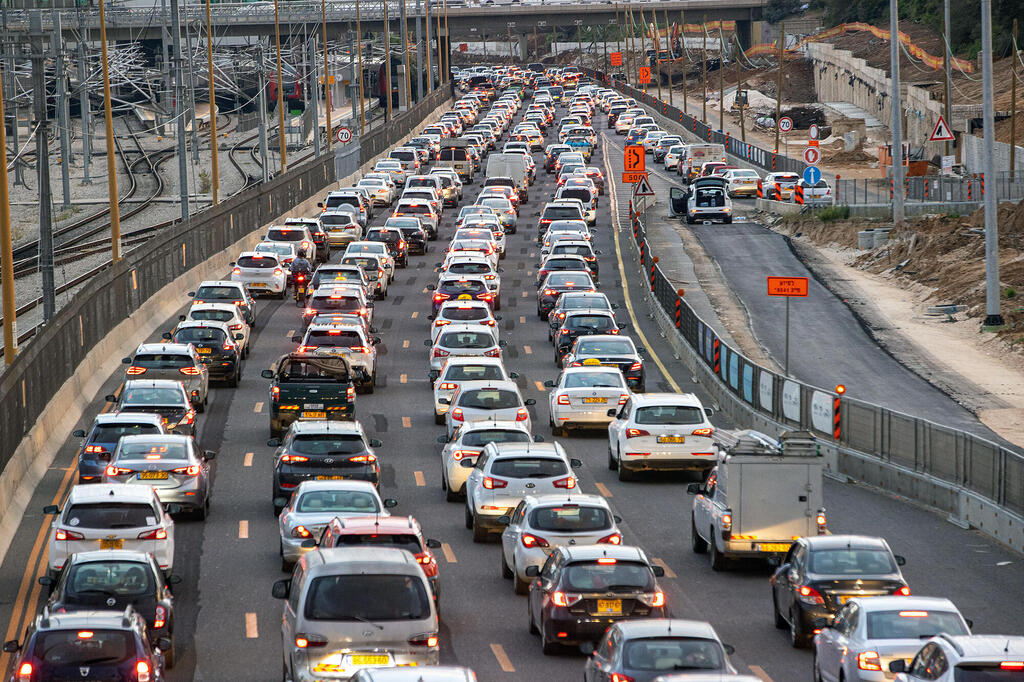 To understand the extent of the challenge facing Israel's economy over the next 12 years, McKinsey have also calculated how much the government would need to invest in order to achieve those magical numbers. And the results are astounding: fully closing its infrastructure gap compared to peer countries would require Israel to invest some $495 billion, or 5% of GDP over the period to 2035, of which $300 billion would need to be spent on transportation alone. But that is not the extent of it: "Optimal delivery would take careful management," the report states. "Timely and effective delivery of projects is crucial to demonstrating to the public, to stakeholders in government, and to private partners that embarking on large infrastructure ventures is worthwhile."
Comparing Israel's economy to those of Austria, Belgium, Denmark, the Netherlands, the Czech Republic and Sweden (the reports' chosen peer countries), the McKinsey report finds that although Israel's economy has been growing much faster than its peers in real terms (roughly doubling over the past two decades, while peers have grown by only 40% on average), this growth is largely explained by population growth rather than by productivity growth – a fact that is once again flagged as the greatest concern or problem generator in Israel's economy. "We are McKinsey, a firm that seeks to increase productivity," explained Chinn in an interview with Calcalist. "Essentially, what we do around the world is we meet with an organization, a corporation or a firm and investigate what can be done to maximize current resources in order to produce a higher output." And as he explains, "that's what we were aiming at here as well, for the Israeli economy."
Chinn says that the report has been fully funded by McKinsey itself, was not commissioned by anyone else, and was not intended for any specific government: it was initiated before the dissolution of the previous government and the elections that followed. The reporting on it in Calcalist is timely, though, coming as it does when the state budget and macro-economic policy are due to be negotiated. While labor productivity in Israel (GDP per working hour, adjusted for purchasing power) is about $43, peer countries boast an average productivity of about $66 – a gap of about 40%, which is apparent across multiple sectors. In the financial services sector, for example, the gap exceeds 54%.
Unfortunately, the government's coalition agreements indicate that the current government intends to promote the exact opposite of what McKinsey suggests, e.g. it will encourage Haredis to opt out of the workforce by boosting stipends for Yeshiva students, and cancel dedicated bus lanes. Furthermore, the government's silence on certain strategic issues that are explicitly mentioned in the report, such as reducing regulation and improving digitization, is troubling. At the moment, the only reform promoted by the Netanyahu-Deri-Levin government is dismantling the justice system – which certainly will not help the economy.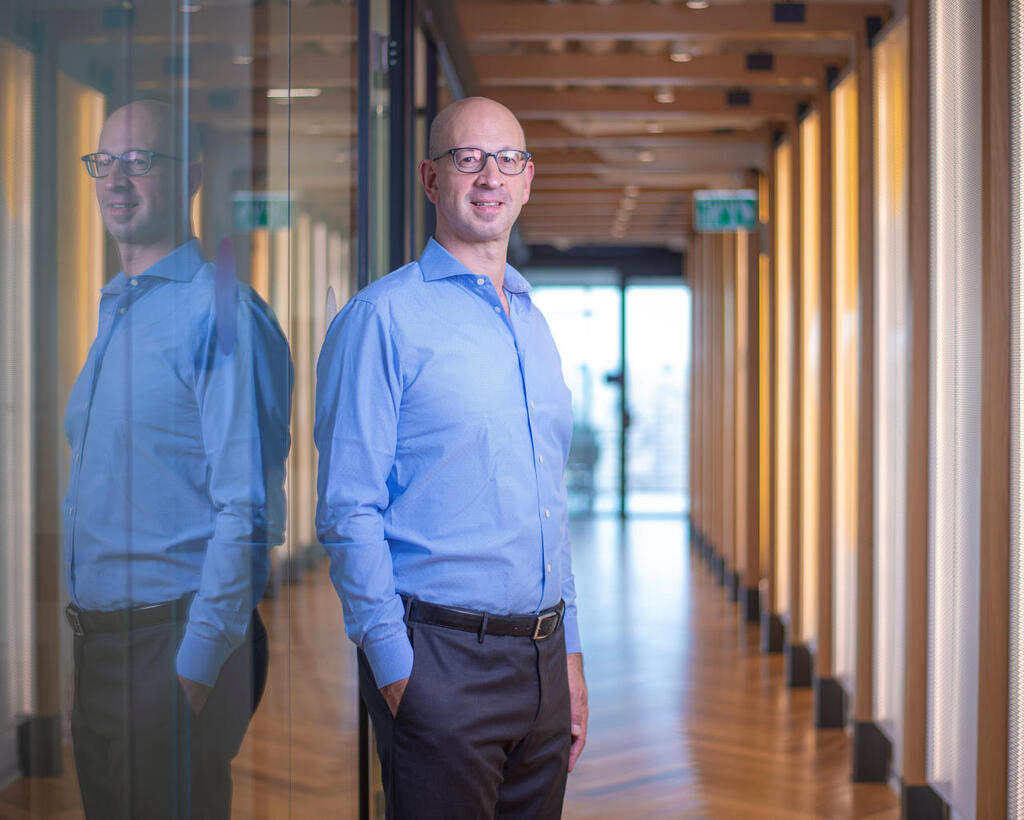 McKinsey economists have also outlined a business-as-usual scenario, which would see GDP per capita grow by 2035 (the target year) to $55K (rather than to $69K on McKinsey's "aspirational" scenario), and lift average salaries by just 3,500 NIS – merely half of the economy's potential. This would result from the government doing "more of the same." According to an updated estimate by McKinsey, Israel's infrastructure stock is now less than 45 percent of GDP, compared with about 66 percent for peer countries – a gap of more than 20 percentage points. According to the report, over $280 billion in government investments would be needed by 2035 simply to preserve this gap at current rates. Absent more intensive efforts to boost employment and a massive integration of Arabs and Haredis into the workforce, Israel's labor participation should grow by merely 1% by 2035. That is, according to data for the end of 2022, from 64% to just 65% in 2035. McKinsey advises that labor participation rates should reach 72%.
When discussing infrastructure gaps, traffic jams immediately come to mind. And indeed, according to the report, Israel leads the West in lost GDP due to traffic congestion: some 2-3% of GDP gets eaten up by traffic jams, compared with 0.77% on average in peer countries – between 2.5 to almost 4 times.
But some gaps between the Start-Up Nation and its peer countries are more surprising, and this is the most striking of them: despite a vast improvement over the past two years, and owing to Yoaz Hendel's reform, the rates of internet fiber connections in Israel remain much lower than in peer countries. Less than 19% of Israel's broadband connections were fiber connections, compared to an OECD average of 35%, 44% in Denmark, and 78% in Sweden. On this subject as well, nothing explicit has been heard from the new government, except for Minister of Transportation Miri Regev's declared intentions to cancel bus-only lanes, contrary to experts' opinions. The upshot is unsurprising: Israel's capital stock per employee in terms of purchasing power parity is less than half that of its peers, at just over $280,000 per Israeli employee, compared with about $590,000 for peers.
The report highlights some causes for lower productivity, such as excess regulation and bureaucracy. "Global rankings give Israel's business environment low scores on competitive intensity and show that levels of regulation are high compared to peers," the report maintains. In a dramatic development, the previous government did found a Regulation Authority – something that current Prime Minister Benjamin Netanyahu has adamantly refused to promote during his 12 years in office, despite endless talk about the need to decrease regulation. But it is unclear what Netanyahu's plans are for his current tenure, or what will become of the new Authority, which is meant to decrease regulation; the prime minister has ignored the subject almost completely.
Another issue is credit availability, which, as McKinsey says, is critical for the ability of businesses to expand and invest in new technology, and thereby to increase productivity. "Israeli business credit is low, a major impediment to investment in private capital and likely a contributing factor to Israel's comparatively lower capital stock," the report states. "The issue in Israel seems attributable to fewer loans given through banks to businesses" (52% of total corporate credit), and "some of the gap [from peer countries, AF] can potentially be attributed to low competitive intensity in the Israeli banking system."
A further point is relatively low levels of digitization, serving as another major impediment to improved productivity. Thus, according to estimates, in 2020 only 59% of businesses and 49% of personal users were using digital government services.
"While Israeli government policy can do much to make the economy more competitive, private-sector initiatives are just as important. Companies can go a long way to improve their own productivity performance, regardless of government policy. Possible measures include digitizing business activities; investing in employee skills; and increasing reliance on professional, merit-based management practices," the report says.