AIM-listed Mosman Oil and Gas has provided an update in respect to the Cinnabar-1 well in Tyler County, Texas.
On 28 December 2022, the Cinnabar-1 well was completed and perforated in the Upper Wilcox sands 9,042-9052 feet and 9,098-9,108 feet.
On 3 and 4 January, the well was flow tested by Streamline Well Testing Inc. The average flow over 24 hours on a 10/64 choke was circa 120 bopd and 180 Mcfd (a total of circa 150 boepd) and the final wellhead pressure was 1,025 psi.
The longer-term stable flow rates for both oil and gas will be determined after the Cinnabar-1 well is connected to the existing production facilities that have oil tanks, gas separation and gas export capability. The pipeline from the well to the production facility is currently being installed.
As of 6 January, the well has produced over 1,000 barrels of oil. This oil is being stored in temporary tanks and arrangements are being made for the oil to be transported and sold.
Mosman has already engaged independent consulting Engineers to upgrade the Reserve Report with information from this well.
Planning has commenced for workovers of the existing wells and drilling of additional development wells.
Mosman owns a c.75% working interest in the well and the 350-acre lease. Mosman Operating LLC, a 100% owned subsidiary of Mosman, is the Operator of the lease.
John W Barr, Chairman, said:
'These initial flow rates are very positive. We continue to move forward to full scale production and sales of both oil and gas at Cinnabar. The Board is very pleased that the investment in the Cinnabar lease is delivering such encouraging results.'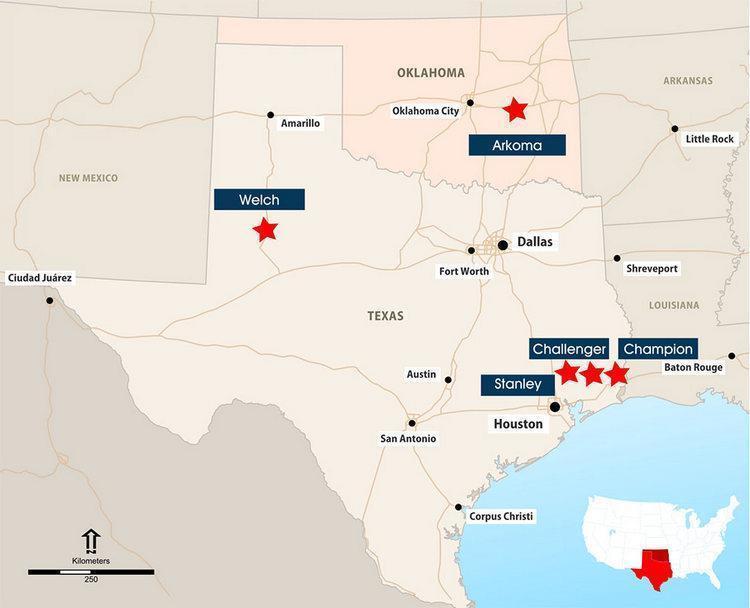 The Cinnabar Lease forms part of the Challenger Project (Source: Mosman)
Background
Mosman acquired working interest in the 348.83 acre Cinnabar Lease which includes the Challenger Project located between Mosman's Stanley and Champion projects in East Texas.
There are two wells drilled on the Lease which have previously produced significant quantities of oil but are now shut in.  The Operator maintains the Lease as 'Held by Production' (HBP) by periodically opening one of the wells to produce a few barrels of oil.
In 2021 Mosman engaged a third party group to review Cinnabar including potential revised drill locations.  As a result of this, the decision was made to proceed and drill the Cinnabar-1 well.
Original article link
Source: Mosman Oil & Gas