It's time, in other words, for other gems to shine.
"Are you ready for the candy shop?" Rogers wants to know. We are at a nondescript office building in Sydney's CBD – I cannot tell you where, exactly, for security reasons – where the door is secured with iron bars. The walls, I am told, are insulated with steel.
Inside, in neatly organised rows, are hundreds of gemstones, each contained within a small white box with a clear top. Every colour you can think of – bright orange, pale green, cool grey, creamy blue, pastel pink, evening black – is here, cut in a myriad of ways. This is where Sydney's jewellers buy their gems, and as Rogers says, it is as enticing as a candy shop.
"There is a gem for everyone out there," says Rogers. "And so much more beyond the typical emerald, ruby, sapphire." When clients ask for alternatives to the more popular stones, Rogers peppers them with questions to guide his advice. "What colour do you like? What do you want it for? Is it for a necklace, a ring? How often will you wear it? How much do you want to spend? There are truly so many choices."
He takes me through some of them. A line-up of imperial topaz in yellow, peach and pink have diamond-like sparkle. "I often suggest these for people who want a cocktail ring," he says.
Spinels, says Rogers, are an excellent alternative to ruby – they come in vivid red, among other colours – but they are also wonderful in their own right. "You can get very beautiful grey spinels," says Rogers.
Tourmalines come in just about every colour, and are a much more affordable option, compared with sapphires and emeralds. "People think of stones being one colour," says Rogers, "but there is much more of a spectrum. Tourmalines are excellent value for money and there is a whole rainbow of colours to choose from."
A rainbow of colours, and a far more comfortable range of price points. Rogers picks up a pair of tsavorite garnets, destined to be used in a set of earrings. "You could buy Zambian emerald earrings," he says. "Which are lovely, and we have a pair for $279,000. Or you could buy these for less than $100,000."
It could be part of the reason luxury jewellers are using other gems in their collections. This year's Tiffany Blue Book collection features a necklace made with hand-carved blue chalcedony, as well as spinels, tsavorites and morganite, and Bulgari's Prodigious Colour necklace, from its Magnifica collection in 2021, comprised five cabochon-cut gems: amethyst, citrine, rubellite, blue topaz and pink quartz.
Alternative stones have other benefits, too. Emeralds, for instance, are notoriously soft and fragile. Their stand-ins, like tourmaline and tsavorite garnets, are made of tougher stuff.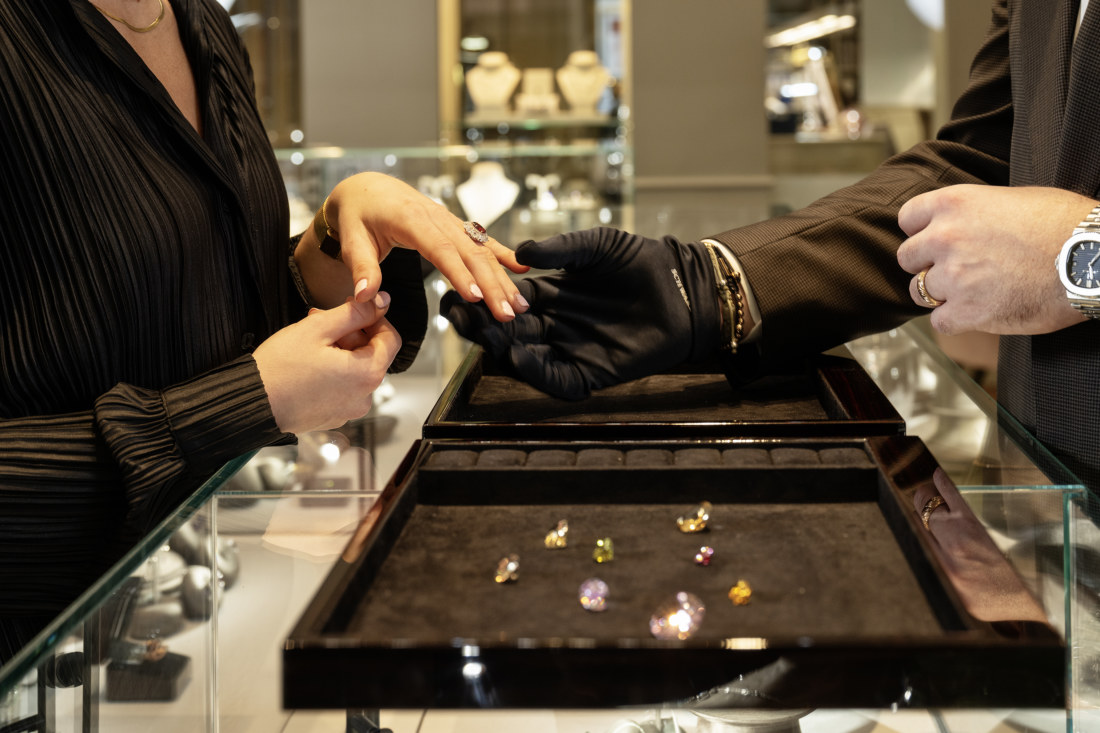 The candy shop is awash with gems I am itching to get my hands on (and, truth be told, get on my hands): fire opals from Mexico, which don't look like Australian opals at all; more like very bright orange citrine.
Kunzite is the prettiest ballerina pink, while zultanite, from Turkey, changes colour depending on the light, from leafy green to pale crimson. Chrysoberyl is lime green, morganite a fruity shade of pink-peach. Malaya garnets are boldly tangerine-coloured. Alexandrite – a very rare, very expensive gem named for Russia's Czar Alexander II – is dark red. Or maybe dark green. "They call alexandrite 'emeralds by day, ruby by night'," says Rogers.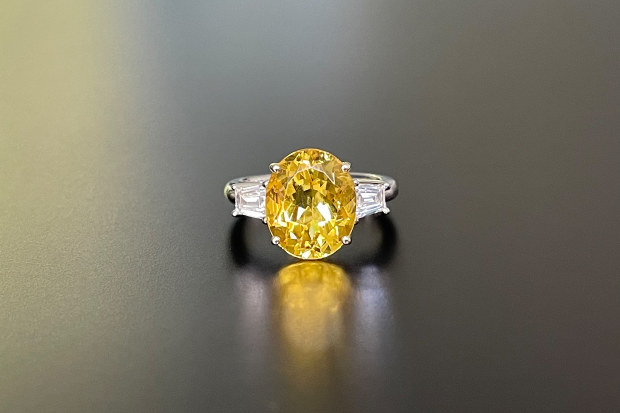 Making a virtue of less popular gemstones is a cause close to jeweller Dat Van's heart, too. Manager at Kozminsky in Melbourne, Van is on a mission to show his clients there is a universe of gem options available.
"Right now, people really want colour," he says. "We are seeing a lot of demand for big, bold pieces in colour. And I am steering people to gems like aquamarines, tourmalines and spinels. The price point is lower, and there are more of them."
Besides these considerations, he says, "They just look great."
One of Van's favourites is heliodor, a gem from the beryl family (aquamarine and emerald are also part of this family) in a striking sunshine yellow. "Heliodor used to be seen as cheap," he says. "But it is gorgeous."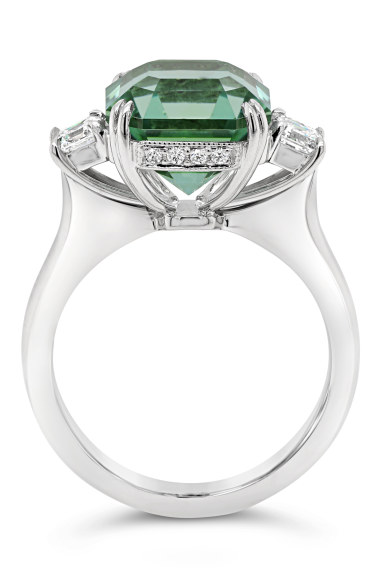 Van is keen for clients to step out of their comfort zones and try a gem they might not have considered. "Let's face it: sapphires, rubies and emeralds are beautiful but they are conservative," he says. "They have their place, they will always be popular, but we have seen them before. Choosing something unique is a nice way of showing your personality."
If you are in the market for a gem, Rogers emphasises the importance of choosing one that has been certified, which will help retain its value.
Grading gems is much harder than diamonds (because looking at colour is much more subjective) and so choosing a certified gem means you're getting the real deal, and a stone that will likely increase in value over time.
Ultimately, says Rogers, all jewellery is personal, and your choice of gemstone should be guided by one person: you.
"You can buy a diamond and be very, very happy with it," he says. "And you can buy one of these" – he pulls out a star ruby, a red dome – "and be very happy, too. Can you see inside?" Rogers points out a small star shape within the gem, noticeable under light.
"Isn't that cool? And nobody else will have one."