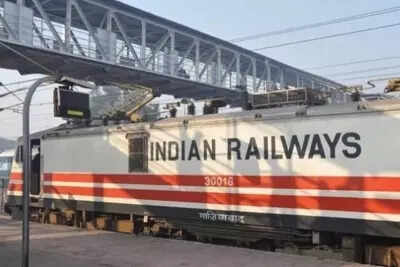 PRAYAGRAJ: North Central Railway (NCR) earned an income of about Rs 354 crore in the year 2022-23 (till March 13, 2023) through the use of railway land. This is the highest income since NCR came into existence.
The best performance in the last 20 years since the NCR came into existence (in 2003) was an earning of Rs 111 crore in the year 2016-17.
The income earned this year is more than three times the income of the year 2016-17. Last year only Rs 42.78 crore was earned through railway land.
An income of about Rs 235 crore was earned from the fee received from the permission for land crossing of Kanpur Metro alone. Railway earns money by giving its vacant land to private parties and PSU companies under land leasing licensing fees.
Apart from this, it also earns money from the permission of way leave and the fees received by Metro Rail for crossing from railway land. tnn
Follow and connect with us on
Twitter
, Facebook, Linkedin, Youtube