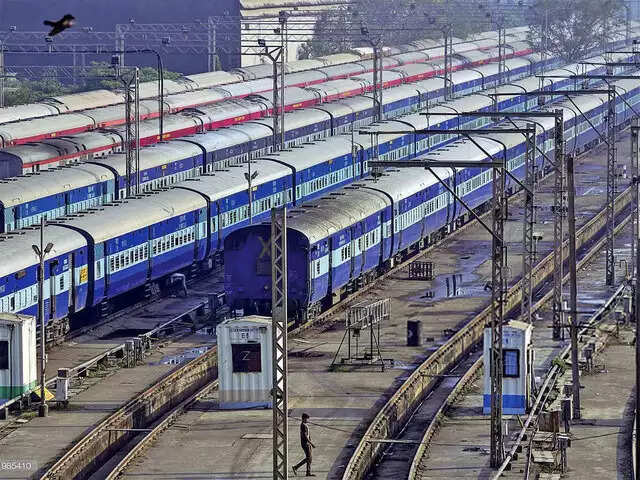 The Northern Railway has introduced 34 special trains starting Wednesday to clear the festive rush of passengers planning to travel to their home destinations. These special trains will make 377 trips — 351 towards the eastern part of the country and 26 towards the northern region — between October 18 and December 11.
"Besides these 34 trains, additional coaches will be added to existing 69 trains and, in all, the Northern Railway will create 5.5 lakh additional berths and seats considering the increase in passenger movement during the festive session," Shobhan Chaudhuri, General Manager, Northern Railway, told reporters.
The Northern Railway has advised prospective passengers to get details of the special trains from its social media handle and the enquiry offices.
According to Chaudhuri, the additional arrangements have been made in view of increased demand during this period.
"I believe the additional arrangements will take care of the enhanced demand. However, we will be monitoring the situation and if we feel that there is a need to rope in more special trains, we will definitely consider that too. As of now, I think it is sufficient," Chaudhuri said.
"Besides running special trains, we have decided to open special ticket windows and operationalise all existing windows to avoid long queues at booking counters," he said.
On the concern regarding the punctuality of these special trains, Chaudhuri said they will maintain the scheduled times of arrival and departure as much as possible and will not end up losing punctuality due to other important trains.
"These additional trains are as important as other trains for us and I will assure all the passengers who are planning to travel by special trains that their punctuality will be maintained," Chaudhuri said.
He also responded to questions related to safety arrangements made by the Northern Railway to avoid recurrence of accidents like the Amritsar train disaster of October 19, 2018 in which at least 59 people were killed as they were watching Dussehra festival standing on the tracks when two passenger trains mowed them down.
"It was very unfortunate and sad. We will be deploying our railway staff and Railway Protection Force personnel at these places so that such accidents do not recur. Besides, I will request people to stay away from railway tracks while celebrating the festival because trains cannot be stopped immediately. Once the driver applies the brakes, a train covers about one kilometre before coming to a halt," he said.