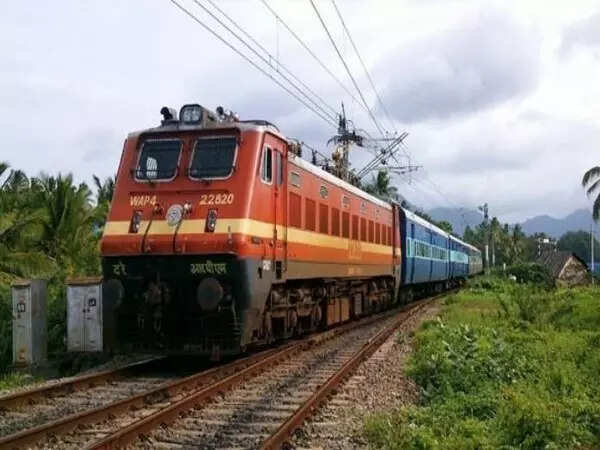 THIRUVANANTHAPURAM: Vizhinjam International Seaport Limited (VISL) has filed a new application seeking an amendment to the environmental clearance (EC) for the tunnel rail connectivity project to the Vizhinjam port instead of the EC already obtained for the above-ground rail connectivity proposal.
Earlier, the expert appraisal committee (EAC) had sought clarifications while considering the application for an amended EC in its meeting held in September 2022.
As per the application documents submitted on PARIVESH portal, the proposed development of an underground railway tunnel is to provide an optimal mode of connectivity to the under-development Vizhinjam Port and is a mandatory requirement to provide railway connectivity.
The project proponent has cited that rail connectivity through the UG tunnel helps avoid crossing settlements, minimize disturbance to existing settlements, and will avoid disturbances to existing utilities. Electric locomotive trains will be used and it helps in the reduction of pollution levels compared to diesel/steam-driven trains.
The tunnel will help provide faster movement of trains with goods and faster evacuation of goods from the port.
Also, the rail mode is faster and more economical than other modes. Faster transportation will lead to economic savings in form of reduced rail operating costs, reduction in transportation costs, etc, the document notes.
The project is estimated to begin in June 2023 and to be completed by December 2026. 1,94,000MT of sand, 77,563MT cement, 3,10,252MT aggregates and 8,300MT steel are estimated to be required for the project.
As many as 132 trees will be affected and compensatory afforestation will be done. The tunnel will have a length of 9,430m.
The alignment of the proposed Port Railway Line between Balaramapuram (BRAM) and Vizhinjam (VISL) takes off
from Balaramapuram and runs parallel to the existing Southern Railway main line for about 1.20km. Thereafter, alignments take a left turn and pass through a tunnel of 9.45km before reaching the top point of the VISL yard, the document notes.
EAC earlier returned the proposal for amendment in EC citing that the proposal was for a change in the scope of the existing proposal and could not be considered as an amendment in the EC proposal.
EAC also directed the project proponent to submit additional information and clarification.
It was cited that the entry of the proposed tunnel is only about 130mt from the high tide line and since the area appears to be used by the local fishermen community, the expert appraisal committee noted that the project proponent needed to undertake a detailed study of the risk of tunnel inundation during high tidal surge, cyclones and to study the impact of tunnel construction in CRZ areas on the access and use of it by fisherman community.