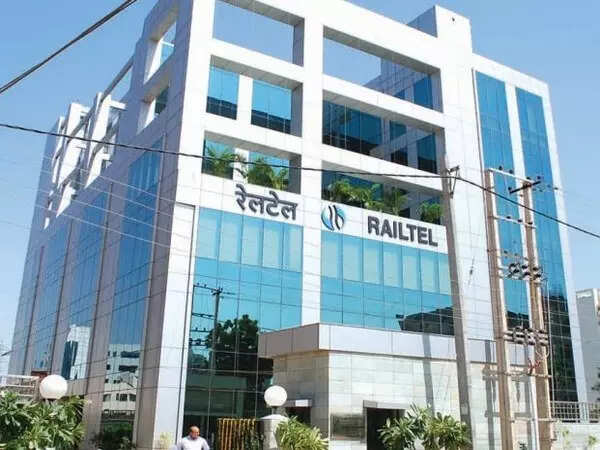 NEW DELHI: RailTel bags order from Centre for Development of Advanced Computing (C-DAC) for Supply, Installation, Integration, Testing and Commissioning of IT infrastructure for greenfield data centres at New Delhi and Bengaluru along with Training and Support, as per an official release.
It will facilitate C-DAC in building up its capacity for secure, big-data enterprise applications.
"Centre for Development of Advanced Computing (C-DAC) is the premier R&D organization of the Ministry of Electronics and Information Technology (MeitY), Govt. of India for carrying out R&D in IT, Electronics and associated areas," it read.
As per the official statement, the total value of the contract is Rs 287.57 crore (including taxes) and the delivery period of the Project is 300 days.
It further said the C-DAC is undertaking the creation of this greenfield, a turnkey project to build a suite of Big Data enterprise Applications, each of which is to be built over secure, flexible, support for the latest networking protocols, continuous visibility and monitoring, centralized orchestration and management.
The complete solution is to be spread over two geographical locations, one hosting both the DC and the Business Continuity near DC (BCP), and the other hosting the Disaster Recovery (DR) site.
Sanjay Kumar, chairman and managing director, RailTel said, "The C-DAC Order is prestigious Order for RailTel for the implementation of Data Center -IT Equipment for building C-DAC capacity for Big Data Enterprise Application. The order is aligned with our core competence and business portfolio. RailTel continues to play an important role in the digital transformation and upgradation journey of its clients. We will continue to eye more such projects to enhance our revenue stream. We are committed to providing satisfying services to our clients."
RailTel, a Central Public Sector Enterprise under the Ministry of Railways, is one of the largest neutral telecom infrastructure and ICT Solutions and Services providers in the country, owning a Pan-India optic fibre network covering several towns & cities and rural areas of the country.
Along with a strong a reliable network of 61000+ RKM of Optic fibre, RailTel has two MeitY empanelled tier III data centres as well. With its pan-India high capacity network, RailTel is working towards creating a knowledge society at various fronts and has been selected for implementation of various mission mode projects for the Government of India in the telecom field.
RailTel offers a bundle of services like, MPLS VPN, Telepresence, leased line, Tower Co-location, Data centre services etc. RailTel is also working with the Indian Railways to transform railway stations into digital hubs by providing public Wi-Fi at railway stations across the country and 6108+ stations are live with RailTel's RailWire Wi-Fi.