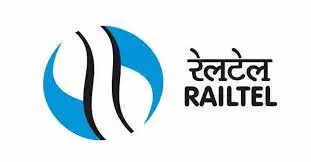 PSU RailTel has set up a centre of excellence (CoE) in New Delhi to provide training in railway signalling and telecommunication systems, with courses also focusing on operations related to automatic train protection system 'Kavach'.
The center was inaugurated by RailTel Corporation of India Ltd's Chief Managing Director Sanjai Kumar on Thursday and he said through cutting-edge training and research initiatives, the CoE will play a crucial role in shaping the future of railway operations, according to a statement issued by the PSU.
"The CoE will offer a range of certification and diploma courses in collaboration with esteemed institutions such as IITs and IIMs. These courses will cover fundamental concepts of Kavach, advanced designing of Kavach's station RFID (radio-frequency identification) network, onboard equipment and cyber security," it said.
In addition, "the CoE will serve as the assessment agency for the globally recognised competency certification of IRSE (Institution of Railway Signal Engineers) licence, catering to both seasoned railway professionals and young engineers," the statement said.
This includes workplace assessments and competency assessments for the IRSE licence, RailTel said and added that the centre will also play a pivotal role in research and development within the realm of railway signalling and telecommunications, partnering with leading institutions in India and abroad.
Talking about the Centre, Kumar, said, "Safety is paramount in train operations. The railways signalling is at the forefront of ensuring safe train operations." "With the digital transformation of the Indian Railways, modern train control and command signalling and telecom systems will be adopted across the Indian Railways," the official said.
"This Centre of Excellence reaffirms RailTel's commitment to advancing safety and innovation in the railway industry," Kumar added.