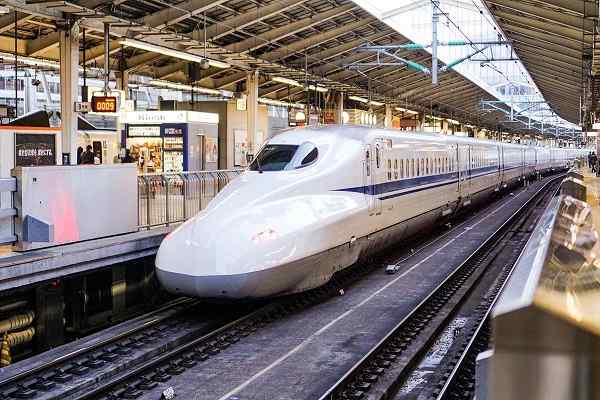 New Delhi, India (Metro Rail Today): Railway Board has rejected the feasibility report of the Delhi-Varanasi High Speed ​​Corridor. Now, the railway officials are also exploring the option to run semi-high speed trains between Delhi and Varanasi.
The above decison was taken in the recent review meeting of the Delhi-Varanasi bullet train project was held last week under the chairmanship of RN Singh, Secretary, Railway Board. The feasibility study report was presented by National High Speed Rail Corporation Limited (NHSRCL) before the Railway Board. "The feasibility report was completely rejected in the meeting," said a senior official.
The feasibility report suggested building the Delhi-Varanasi High Speed Bullet Train corridor along National Highway NH-2. This will enable acquisition of land at cheaper rates and reduce the cost of construction. About Rs 2.25 lakh crore has been estimated to be spent on the construction of 816-km Delhi-Varanasi High Speed Rail corridor. However, its close project cost will be known after the preparation of the detailed project report (DPR). The technical issue in this is that NH-2 is curved at many places between Delhi and Varanasi. Whereas, to run a bullet train at a speed of 350 kmph, the track of high speed corridor should be straight.
The another reason to reject the feasibility study report was that barriers in building India's first High Speed Bullet Train Corridor between Mumbai and Ahmedabad. The Mumbai-Ahmedabad bullet train project was supposed to be completed in December 2023, but its pillars are standing in Gujarat only. Nothing has happened on the ground in Maharashtra. The cost of the project is going to reach Rs 2 lakh crore due to the delay in the project.
Officials argue that Rs 200 crore is being spent per kilometer to build the high speed corridor. Therefore, only semi-high speed Vande Bharat trains should be run at a speed of 160-200 kmph. The government has announced to produce 400 new Vande Bharat trains in the union budget 2022.
The 816-km long Delhi-Varanasi High Speed Rail Corridor was proposed to connect National Capital with Prime Minister Narendra Modi's constituency Varanasi through 13 stations at Sarai Kale Khan, Noida Sector-142, Jewar Airport, Mathura, Agra, Etawah, Kanpur, Lucknow, Raibareli, Pratapgarh, Prayagraj, Bhadoi and Varanasi.