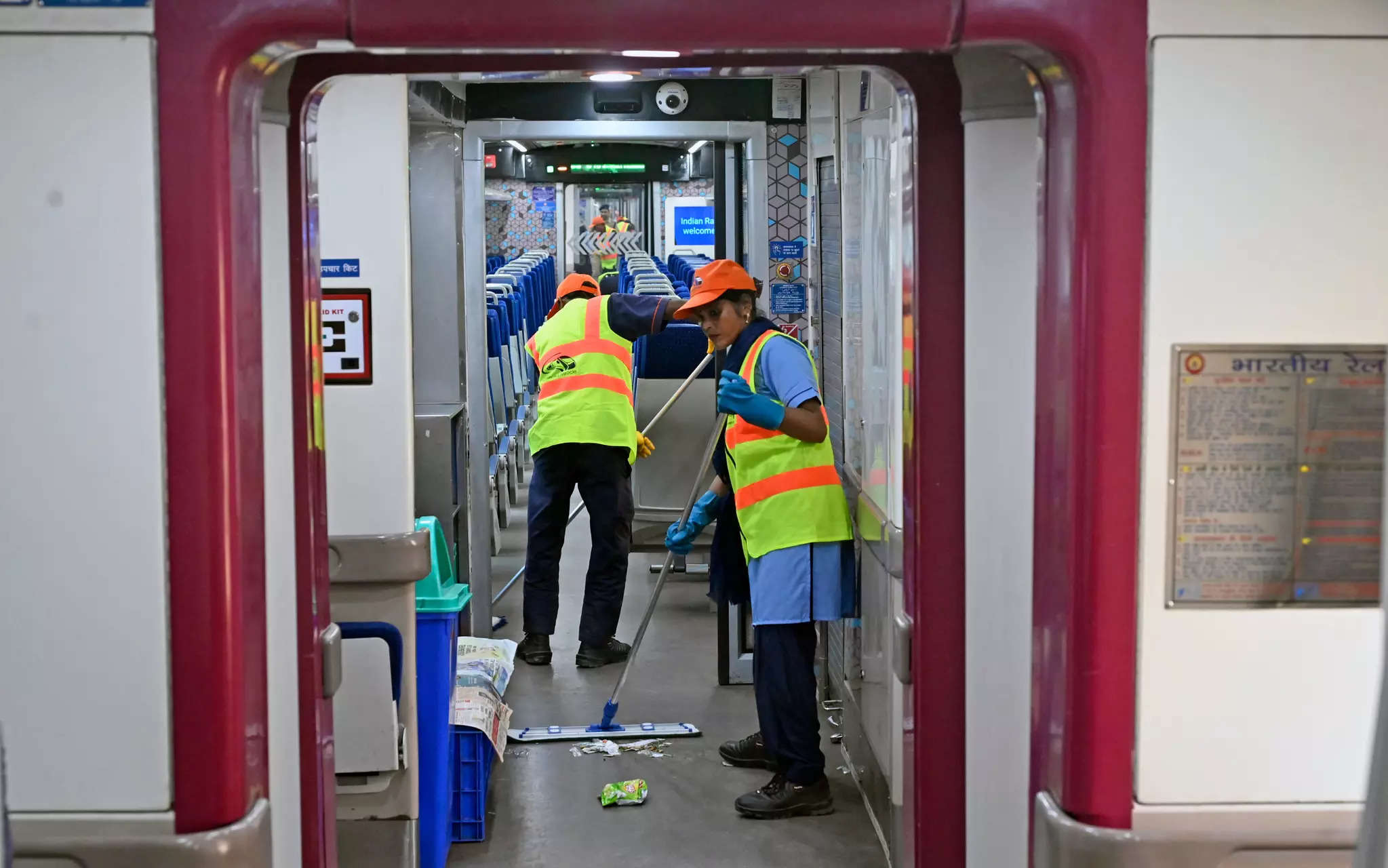 Several trains, including the Vande Bharat Express, underwent thorough cleaning within just 14 minutes as part of the 'Swachhta Hi Seva campaign.' The North Western Railway (NWR) introduced the innovative '14 Minute Miracle Scheme,' streamlining the cleaning process.
The trains that benefited from this speedy cleaning initiative included the Udaipur-Jaipur, Bilaspur-Nagpur, Secunderabad-Tirupati, Puri-Rourkela, and Gandhinagar-Mumbai Central routes. For the Udaipur-Jaipur Vande Bharat, three cleaning staff members were assigned to each coach, each tasked with specific cleaning responsibilities.
Darshana Jardosh, Minister of State (MoS) for Railways, shared a video showcasing this incredible feat, emphasizing the importance of the 'Cleanliness Fortnight' celebrated by Indian Railways. The initiative officially began on October 1, with the objective of efficiently cleaning platforms and ensuring that Vande Bharat trains are ready for service in just 14 minutes.
Shashi Kiran, the chief public relations officer of NWR, explained, "Cleanliness Fortnight is being celebrated by Indian Railways, which has started a 14 Minute Miracle Scheme from October 1 to complete the cleaning of platforms and return the Vande Bharat trains in just 14 minutes."
This achievement comes shortly after the Central Railway Mumbai division set a notable milestone, cleaning the 17222 LTT-Kakinada Port Express in a record seven-minute timeframe during a trial project. This remarkable feat is being hailed as a new benchmark for efficiency in Indian Railways, drawing comparisons to the famed "seven-minute cleaning miracle" of the Japanese Shinkansen (bullet train). CR chief spokesperson Shivraj Manaspure remarked on the significance of this accomplishment, highlighting the commitment to providing passengers with a cleaner and more efficient rail travel experience.The '14 Minute Miracle Scheme' and the rapid cleaning achievements represent a significant step forward in enhancing cleanliness and efficiency within the Indian Railways system, aligning with the broader 'Swachhta Hi Seva campaign.' Passengers can look forward to a cleaner and more convenient journey as these initiatives continue to raise the bar for service standards.