Nifty50: 17,331 ▲ 57 (+0.3%)
Sensex: 58,222 ▲ 156 (+0.2%)
---
Hello, there!
How many times have you heard of someone buying a phone online and getting a brick or a bar of soap instead? Well, for an Indian man, getting the wrong item ended up being a lucky affair. He got an iPhone 14 after he ordered an iPhone 13!
---
After a gap-up opening, benchmark indices closed higher amid mixed global cues.

In all, 27 of the Nifty50 stocks closed in the green. 

Investors await data on US unemployment to be released on Friday.
Among the Nifty sectoral indices, Metal (+3.2%) and Media (+2.7%) were the top gainers, while FMCG (-0.4%) and Pharma (-0.3%) were the top losers.
| | |
| --- | --- |
| Top gainers | Today's change |
| JSW Steel | 675 ▲ 31 (+4.9%) |
| Coal India | 233 ▲ 10 (+4.7%) |
| Hindalco | 412 ▲ 18 (+4.6%) |
| | |
| --- | --- |
| Top losers | Today's change |
| Bharti Airtel | 788 ▼ 20 (-2.5%) |
| HUL | 2,612 ▼ 55 (-2.1%) |
| HDFC | 2,313 ▼ 36 (-1.5%) |
---
What's trending
---
⭐ Bajaj Finance reports robust numbers
Introducing
Ready-made Option Strategies
The safer way to trade in options
BAJFINANCE (NSE): 7,405

▼ 83 (-1.1%)
Leading NBFC Bajaj Finance in its Q2 business update reported a 7.9% YoY rise in new loans to 6.8 million during the September quarter. Its total customer franchise stood at 62.9 million, a rise of 19.1% compared to last year, while total deposits rose 37% YoY at ₹39,400 crore. Meanwhile, the total assets under management (AUM) grew by 31% YoY to ₹218,350 crore. 
⭐ Godrej Consumer shares stumble 
GODREJCP (NSE): 855

▼ 41 (-4.6%)
Shares of FMCG firm Godrej Consumer Products declined by over 6% intraday, in reaction to below-par quarterly business expectations. The company reported a slowdown in rural demand, in addition to high material costs and upfront marketing investment during the second quarter. As a result, the company now expects a mid-single digit volume drop as well as a decline in EBITDA. However, the company expects a bounce back in consumption during the second half of FY23.
⭐ Lodha sees rise in bookings
LODHA (NSE): 984

▲ 12 (+1.2%)
Real estate developer Macrotech Developers reported robust sales booking during the September quarter. Its pre-sales bookings rose by 57% YoY to ₹3,148 crore, despite a rise in home loan rates and prices. Overall, sales totaled to ₹6,004 crore for the first six months of FY23, representing 52% of the full-year guidance. During the quarter, the company reduced its net debt by ₹60 crore to ₹8,796 crore and also added four new projects valued at ₹3,100 crore.
⭐ India's services sector growth falls
India's services sector activity in September fell to a six-month low. This comes on the back of easing in demand amid the rising inflation. The services Purchasing Managers' Index fell to 54.3 in September as compared to 57.2 in August. Nonetheless, a figure above 50 indicates expansion. The index has stayed above the 50 mark for 14 consecutive months, its longest stretch since October 2016.
---
In Focus
---
OPEC+ cuts oil production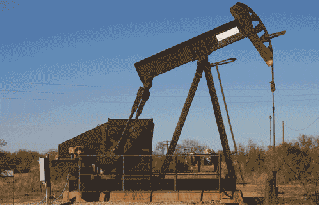 The Organisation of Petroleum Exporting Countries (OPEC) and its allies (together referred to as OPEC+) have decided to slash oil production amid the global economic slowdown. The group will cut oil output by 2 million barrels per day, which is the biggest cut since the Covid-19 pandemic. Wondering why this is happening and how will it impact our lives? Let's find out.
OPEC+ nations are concerned that uncertain economic conditions in Europe and other countries might lead to reduced demand for oil. Hence, production cuts and the subsequent rise in oil prices are seen as a way to protect the profits of oil-producing nations.
An anticipation of a production cut led to a rally in crude oil prices this week. Brent crude was trading around $94, up 9% since Monday. As per market experts, this could keep inflation at elevated levels globally, which would add pressure on central banks to hike interest rates further.
India, which imports around 85% of its oil requirements, may face the heat of higher crude oil prices. This will increase the country's import bill and also impact the rupee, which has been steadily declining against the US dollar. Consumers may also feel the pinch of increased petrol and diesel prices, which have remained stagnant for months. 
---
IPO Corner
The IPO of Electronics Mart India received a strong response on Day 2. The public issue of the consumer durables and electronics retailer was subscribed around 5.2 times overall. Meanwhile, the retail segment was subscribed around 4.5 times.
Click here to apply for the IPO on Upstox.
---
Good to know
What is a balance sheet?
A balance sheet is a financial statement that contains details of a company's assets and liabilities at a specific point in time. Fundamental analysts use balance sheets to calculate financial ratios. Typically, the balance sheet is divided into two sections. One that shows all of the company's assets, and the other that reflects the company's liabilities and shareholders' equity. Some of the main components of a balance sheet are current assets, fixed assets, current liabilities, long-term liabilities and shareholders' equity.
Click here to join us on Telegram for trading and investment-related videos, daily market updates, details on upcoming IPOs and more.
Never miss a trading opportunity with Margin Trading Facility
Enjoy 2X leverage on over 200+ stocks