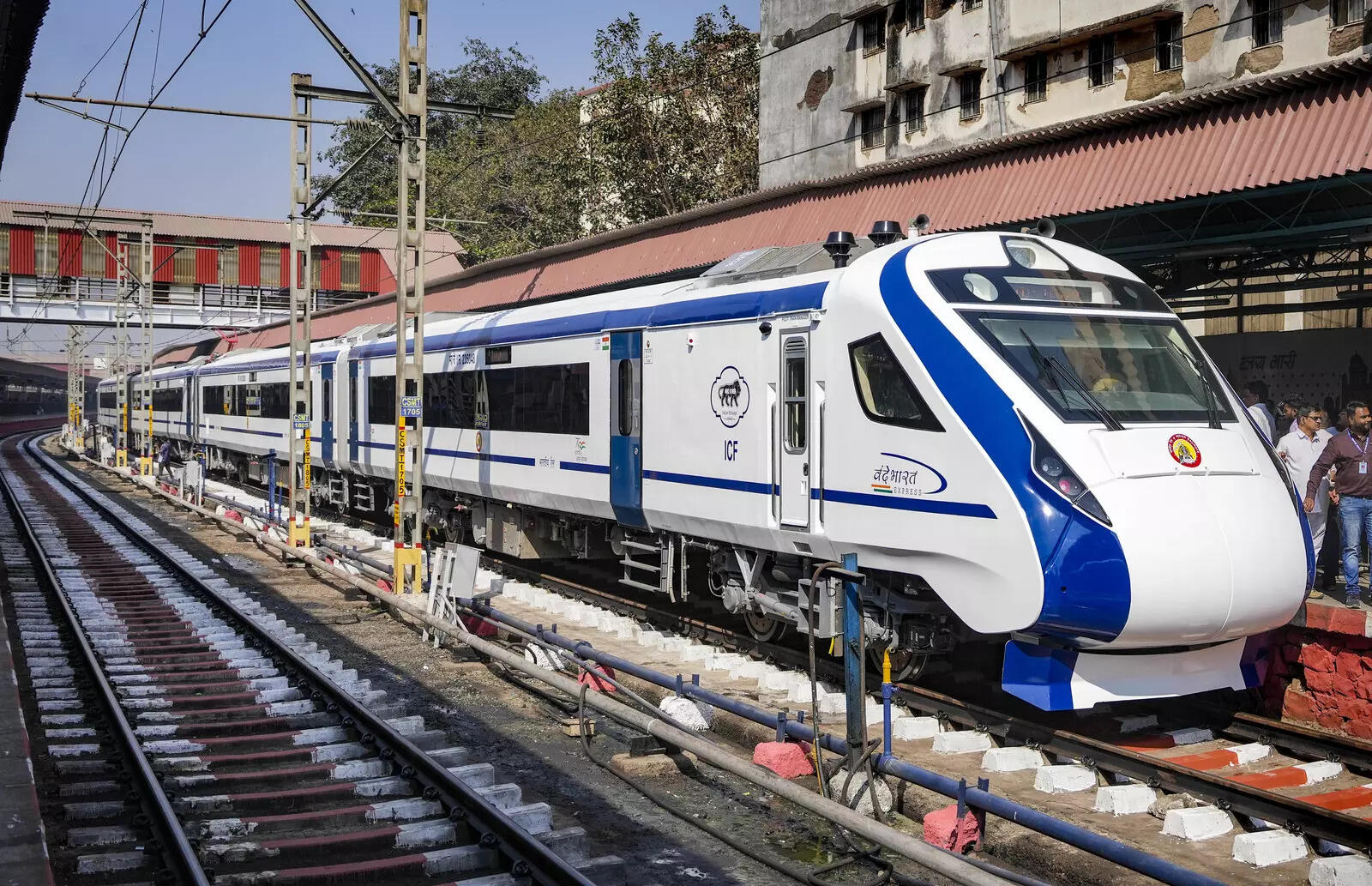 NEW DELHI: The Delhi-Varanasi Vande Bharat train will now run five days a week instead of four days. The frequency will be increased from this week, officials said.
This is the second most popular Vande Bharat train after the one that runs between Mumbai and Gandhinagar.
After running continuously for three years, the first Vande Bharat train underwent a complete overhaul. "The scheduled overhaul was done after the train completed 5,000-km run. Now it's back in service," said an official.
The railways has upgraded the indigenously designed and built semi-highspeed train after producing the first two such trainsets. The second version of the train has several added features.
Officials said the second version of Vande Bharat trains would require complete overhaul after 10,000-km run instead of 5,000 km. "This norm has been set since the second version of these trains are more modern and changes have been made based on the experience gained from running the first two trains," said a railway ministry official.
One such train is currently operating between Delhi and Una in Himachal Pradesh and more have been planned from the national capital.
Currently, Vande Bharat trains are day-long services and there are no additional rakes.