Implementation of the International Ship and Port Facility Security Code will be critical for the US Coast Guard reps who are currently working with Fiji's Maritime Safety Authority and Fiji Ports Authority.
US Coast Guard IPS Program Scott Wolland says as an internationally accepted blueprint for maritime security measures, the ISPS Code serves as a sound foundation from which countries can build their own domestic maritime security system.
Wolland says port security will be one of the topics of discussion during their 1 week.
Article continues after advertisement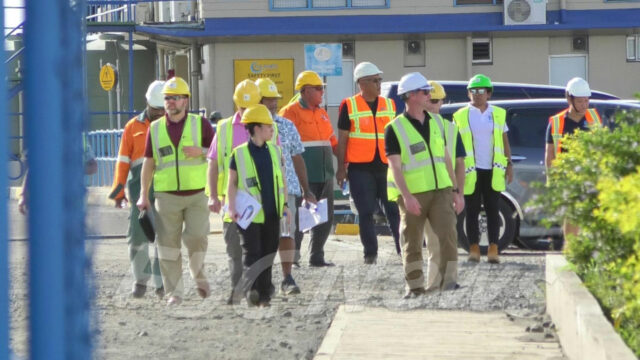 "When we are talking about implementing the IPS code which of course involves risk assessments of the ports to ensure that the international ships that come to the ports in Fiji are safe and secured and when they go to other foreign ports, they are also safe and secure."
Threats to the maritime transportation industry are not limited to storms, and other natural perils of the sea but also actions of terrorists, pirates, smugglers and stowaways, have demonstrated the need for the world's flag and port states to work together in minimizing these risks.
Wolland says this is where they come in and assist.
The Coast Guard works to develop strong partnerships with over 150 countries to share new information, offer recommendations to each other, and review improvements.
They will also be visiting the Suva Port later in the week.