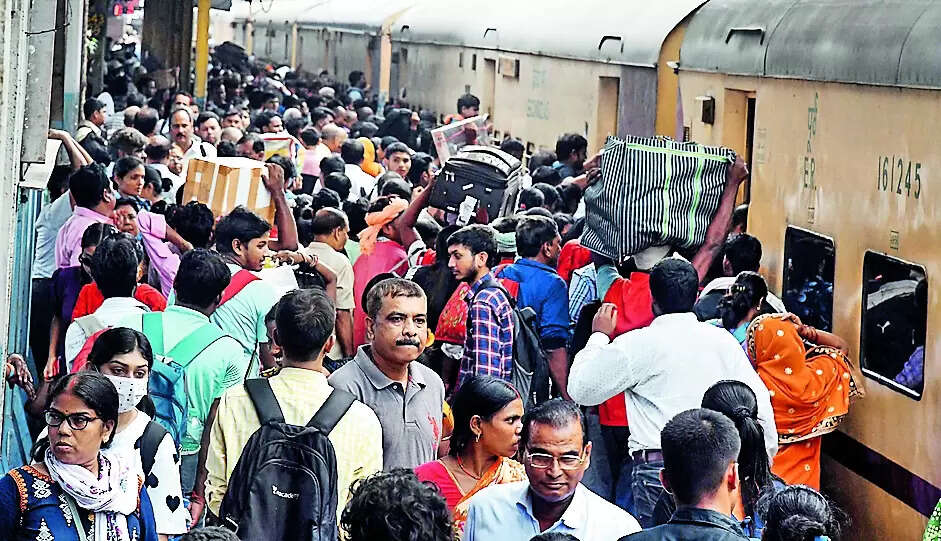 PATNA: Commissioner of Railway Safety (CRS) of the eastern circle (Kolkata), Suvomoy Mitra, initiated a probe to find out the exact cause of derailment of 23 coaches of the North East Express near Raghunathpur station under Danapur division of the East Central Railway (ECR). The CRS inquiry becomes mandatory in the case of passengers' death in any train accident.
"On Thursday, Mitra visited the accident site at Raghunathpur and checked condition of tracks, signalling system and points setting under the ambit of his comprehensive probe. In the second round, he will interact with the railway staff concerned and people in general who witnessed the accident and wished to record their statement before him," said Danapur senior divisional commercial manager, Saraswati Chandra.
A joint note of the preliminary inquiry signed by six railway officials has passed the buck on the engineering department for faults in the tracks. However, it will be noteworthy to see whether the CRS accepts the preliminary probe report or looks the other way to carry on the probe based on material evidences.
According to ECR chief public relations officer (CPRO) Birendra Kumar, the railways has diverted many mail and express trains either coming from New Delhi or going towards New Delhi via DDU-Sasaram-Ara-Patna and Patna- Gaya-DUU routes, till complete normalcy returns on the Patna-Ara-Buxar-DDU mainline route," he said, adding railways cancelled eight passenger trains and diverted routes of 18 other passenger trains either originating from ECR jurisdiction or passing through it on Friday.