Nifty50: 17,895 ▼ 18 (-0.10%)
Sensex: 60,105 ▼ 9 (-0.02%)
---
Namaste, friends!
It is a 'golden' day for India. Pan India blockbuster RRR's peppy number 'Naatu Naatu' won the Best Original Song category award at the Golden globe 2023. Already knew the news? Well, we have got a little-known trivia for you.
ICYDK, this superhit number was shot in pre-war Ukraine!
In fact, the song was shot right outside Ukraine President Volodymyr Zelenskyy's official residence! Needless to say, this was before Russia's invasion of the European nation. 
With that, let's tune into the markets and see how its mood was today.
---
The markets witnessed a volatile session and closed nearly flat.  

Of the Nifty50 pack, 32 stocks declined. 

Investors were cautious ahead of inflation data release tomorrow.
Among the Nifty sectoral indices, Metal (+0.7%) and PSU Bank (+0.7%) were the top gainers, while FMCG (-1.1%) and Pharma (-0.8%) were the top losers.
| | |
| --- | --- |
| Top gainers | Today's change |
| Hindalco | 490 ▲ 13 (+2.7%) |
| BPCL | 352 ▲ 5 (+1.5%) |
| Sun Pharma | 1,026 ▲ 14 (+1.4%) |
| | |
| --- | --- |
| Top losers | Today's change |
| Bharti Airtel | 765 ▼ 27 (-3.4%) |
| Cipla | 1,048 ▼ 30 (-2.7%) |
| Divi's Lab | 3,412 ▼ 89 (-2.5%) |
---
What's trending
---
⭐ Bharti Airtel shares tanks 
Shares of telecom major (-3.4%) declined over concerns of higher capital expenditure and intense 5G competition. Experts are concerned about a slowdown in net addition of subscribers, lower margins and interest costs. 
⭐ Piramal Pharma faces USFDA red flag 
The pharma company's (-1.8%) Lexington facility received six observations from the US Food and Drug Administration. The regulator had conducted inspections between 27 December and 10 January. 
⭐ Greaves Cotton zooms ahead 
The engineering company (+7.1%) has showcased a range of two-wheeler and three-wheeler electric vehicles at the Auto Expo 2023. Its newly launched two-wheeler models under the Ampere brand can be used for deliveries.
⭐ In a sweet spot 
Shares of Uttam Sugar Mills (0.6%) gained after the company said that it will increase its distillery capacity to 250 KLPD from 150 KLPD. Also, international sugar prices have risen 4% this week. 
⭐ Housing sales on the rise
Housing sales jumped 67% year-on-year in the Delhi-National Capital Region (NCR) in 2022, according to an industry report. Also, half of the units sold in the second half of last year were priced above ₹1 crore.  
⭐ Earning season rolls on 
After TCS, two more IT heavyweights Infosys and HCL Tech are expected to announce their results on 12 January. Meanwhile, the Nifty IT index was up 0.3% today.
---
In Focus
---
Grooving to metal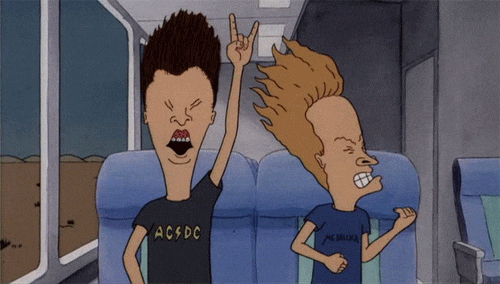 Metal stocks are rocking the bourses as prices inch up.  
International copper prices have surged around 7% this month. Steel prices are trading at a three-month high. Zinc prices have also risen 6% in recent weeks. What's causing the rally? Read on! 
1. The Dragon is back!
 One of the biggest factors is China scrapping its stringent lockdown policy and the subsequent opening up of the Chinese economy. This has led to a rise in demand for metals from China's industrial and construction sectors. ICYDK, China is one of the largest importers of steel in the world. 
2. 'China hand'
Think 'quantitative easing', China style. To revive the economy, China will pump in CNY 85 billion into its financial system. It will also provide $162 billion in fresh credit to private developers. All this could fuel the demand for metals.

3. Fall in the US dollar 
Elsewhere, the US dollar index is currently trading near its seven-month low.

A weak dollar is a big positive for metal importing nations. It makes the buying of metals cheaper in the international market. This can act as an impetus for such countries to import more. 
4. Lower rate hikes 
Lastly, the World Bank has warned of a recession in 2023. A sharp slowdown in the global economy means the US Fed and other central banks could go slow on the rate hikes. This could also act as a catalyst for the demand for metals.

A combination of these factors have made investors buoyant about metals and their prospects in 2023. Against this backdrop, Hindalco (+2.7%) was a top gainer today in the Nifty50 universe. Shares of JSW Steel (1.2%) also made gains in a weak market.  
---
Powerful buying made simple!
Markets often see sharp price movements triggered by positive news or technical patterns. In such situations, you may want to double down on certain high-conviction trades. However, having limited capital could be an obstacle in leveraging such opportunities. With Margin Trading Facility (MTF) on Upstox, you can increase your trading capacity instantly. Click here to know more about MTF.
Benefits of MTF:
🔹Get 2X leverage on equity delivery orders 
🔹Applicable 375+ NSE stocks
🔹Borrow up to ₹25,00,000 at a time 
🔹Hold stocks bought via MTF for up to 365 days
---
Good to know
What is GDP?
The gross domestic product (GDP) is the aggregate market value of all goods and services produced in the country in a specific timeframe. It is calculated in three ways – through expenditure, output or income. This acts as an indication of the economic health of a country. Policy makers, businesses and investors monitor the GDP numbers to understand the prevailing macro conditions.
Click here to join us on Telegram for trading and investment-related videos, daily market updates, details on upcoming IPOs and more.
Never miss a trading opportunity with Margin Trading Facility
Enjoy 2X leverage on over 370+ stocks