New Delhi.
Steelbird Helmets, a leading manufacturer of affordable and quality helmets in India, is expanding day by day and is all set to set up an EPS plant in Baddi, Himachal in the coming times. The craze for steelbird's premium brand Ignite helmets is also increasing. Recently Ignite also launched two premium helmets namely Ignyte IGN-7 and Ignyte IGN-4. We recently chatted with Kashish Kapur, Director, Steelbird Helmets and Managing Director of Ignite Helmets, as well as Shailendra Jain, Global Group President, Steelbird Helmets, on some very important questions. Know what and what these two said in the form of questions and answers.
read this also-
Toyota Glanza CNG will be launched in India soon, with better mileage, many special features
Question- Tell us in detail about your new EPS plant? Being a leading brand in helmet manufacturing, why is the company focusing so much on the EPS plant?
Kashish Kapoor- We are planning to open New State of Air EPS Plant at Baddi, Himachal Pradesh. The EPS plant is the main focus of Steelbird Hi-Tech India Limited as it improves the quality of helmets and will help us in increasing the company's in-house productivity. Steelbird Hi-Tech India Limited as Asia's largest helmet manufacturer is setting up the EPS plant in keeping with its goal of providing helmets and most affordable prices to the customers. Our family has been involved in manufacturing helmets for two-three generations. As we are making helmets since 1964 and understand their importance and why it is important to make quality helmets?
Especially when we look at the current situation in India, less than 2 per cent of the manufacturers know about helmets and the right way to make them. Most of these manufacturers often overlook the manufacturing process, technical specifications, safety protocols and qualification standards. Furthermore, all EPS producers are packaging producers, not components producers. But let us understand that EPS is a safety component and it is very important for safety features and quality. Also, for high quality, double density EPS is required. In this regard, we at Steelbird have the skill to inject double density. Our helmets have 9 sizes, where each size of EPS is different and the density of EPS varies. Hence, the idea of ​​setting up this EPS plant is to provide the best safety to the vehicle riders.
Question- How much has been invested in the new plant and what is its production capacity?
Kashish Kapoor- This will facilitate the production of Aspended Polystyrene (EPS) within the company premises. When it comes to investment, the company has acquired 2.2 acres of land where it intends to invest around Rs 25 crore. A product like a helmet is not a simple and easy product, but a difficult product to manufacture. Heavy investment is needed to manufacture the helmet as it is a volume centric product. Also, a helmet is a high tech product, and something like an EPS shell is the heart of the helmet.
read this also-Just wait a bit! Hero MotoCorp's first electric scooter will be launched next month, worry for other companies!
Question- How is the company leveraging technology for better products?
Kashish Kapoor- In order to homologate a helmet, the density in an EPS shell must be precise, which is a very complex process in the manufacture of helmets. For each standard, we test 200-400 helmets to make sure its manufacturing standards are correct. Steelbird will use an improved equipment, the New Dual Hopper, at the new factory to speed up this process. This international device is used to inject EPS into the shape of the helmet shell, giving the helmet its double shape.
Density is found.
Question- How did the company get started and what are the steps taken to expand its presence in India and globally?
Shailendra Jain- Started in the year 1964, Steelbird managed to survive through many ups and downs and emerged as one of the leading helmet manufacturers in India with a wide global presence. We started by making auto components and then entered the helmet business over the next few years, with the primary goal of not wearing a helmet to prevent death. The mid-90s contributed to a technical collaboration with Beefy, the world's leading helmet manufacturer at the time. At that time, Steelbird manufactured 5,000 helmets per month. The market for branded helmets was growing, the share of counterfeit helmets in this segment was decreasing, and consumers were also ready to pay a premium for good quality.
read this also-Good News! Two new variants of Tata Harrier SUV XMS and XMAS launched, see price and features
Fast forward to the year 2022, Steelbird Group, which is in the business of Helmets, Biking Gear, Pannier Boxes, Visors, Accessories like Crash Guards and Seat Covers, Retail, Skincare and Haircare Products, generated a turnover of Rs.418.5 crores in FY22. Earned income. Two-thirds of this comes from the helmet business. The company exports to more than 50 countries and has 6 manufacturing plants across India. Today Steelbird Helmets, Asia's largest helmet manufacturer, has already opened 117 Riders Shoppe retail outlets in India, Bangladesh and Cambodia, the global vision of our team is aimed at the global level and continuously looking to expand our network. making plans.

Q: Steelbird Helmets are known for their quality. What are your plans for the coming years as you continue to maintain the network in the market in the coming years?
Shailendra Jain- It has aggressive expansion plans over the next two years and aims to open 1,000 more Steelbird Riders Shoppes in various geographies in India and across the border. The company will continue to expand its network in the same way. We aim to provide the consumer the opportunity to have a wide selection of top class Riding Gears and ISI Helmets at their doorstep. The company will continue to launch new models of helmets and high-tech bike equipment in these stores in the times to come. Through network development, the company will be closer to its current and future customers. Hence, the major goal of Steelbird Riders Shoppe's expansion in many countries including India is to promote the use of ISI-certified helmets and provide a complete range of best riding gear with a wide selection of products.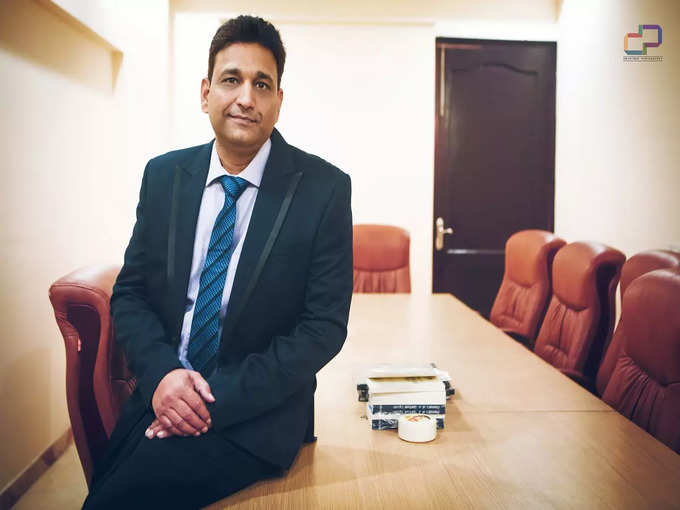 Question- The market that exists today is all about convenience and contentment. What is Shopee's plan on this?
Shailendra Jain- Rider Z Shoppe is a 'one-stop-shop solution' for two-wheeler riders or bikers, which includes all new and high-tech Helmets, Riders Jackets & Suits, Gloves, Goggles and Pannier Boxes. All the features are matching with the colors of your bike along with the range. All of them offer the best of adventure experience keeping safety as our top priority, all under one roof.
Q- Tell us briefly about the company's future outlook and other plans.
Kashish Kapoor- A step in this approach has already been taken by Steelbird, a company committed to high-technology research, development manufacturing as well as addressing the safety concerns of riders. The company has bought a new property along with the plant in about 8836 square meters. By the end of 2022, the new expansion plan in Baddi Himachal Pradesh, which will have a built-up area of ​​60,000 square feet, will be completed. The daily production capacity of the plant will average 22,000 EPS. The facility of the new EPS plant will provide direct employment to more than 150 people. State-of-the-art production technologies will be used for the helmets in a fully automated plant. With this facility, Steelbird has 8 production facilities in the country, including four in Noida and four in Baddi.
read this also-Tata Motors will make a splash, will launch more than one CNG and electric cars, see all the details