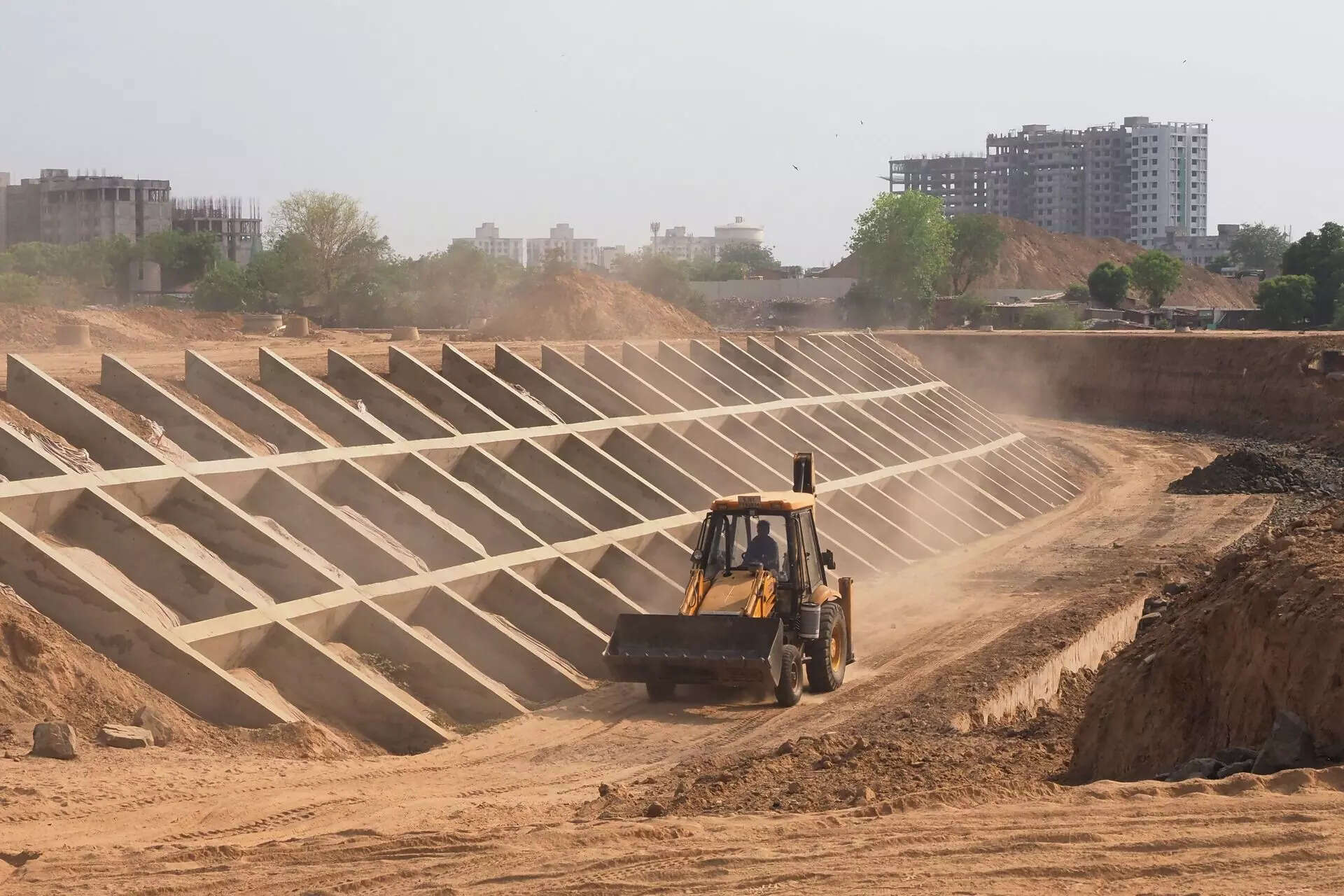 AHMEDABAD: The redevelopment project for the Udhana railway station near Gujarat's Surat is going on in full swing with the ground floor slab work being completed while the work for the second floor will begin soon.
The station is being redeveloped at an approved cost of Rs 223.6 crore and is targeted to be completed in 24 months.
The engineering, procurement & construction (EPC) work has been awarded.
The site survey, geo technical investigation and soil investigation works have been completed.
The existing RPF Quarters on the west side have been dismantled and the work of new quarters is going on full swing with ground floor slab work completed and roof slab work is in progress.
The passenger reservation system (PRS) counters have been shifted and new PRS has been made operational.
The ground floor superstructure column work, slab work and staircase as well as lift walls work of the east side station building is in progress.
The plinth beams and column work of sub-station building is also moving ahead at a rapid pace.
Also, levelling, excavation and laying of WMM is in progress for road amd parking at east side circulating area.
The foundation work for the new foot over bridge is also in progress.
The development of a new station building is proposed on both the east and west sides of the railway station.
The east and west side station buildings will be integrated and connected with each other through FOBs and an air concourse over the tracks and platforms to facilitate better connectivity.
It will have adequate concourse and waiting spaces consisting of passenger amenities and facilities, above the platforms to avoid overcrowding on platforms.
The concourse area will be spread across 2,440 sq meters.
The main station building at east will have one clock tower at circulating area which will be an iconic identity for the Station.
The theme of the west side façade is similar to that of the surroundings of Udhna city.
Udhna is strategically situated in proximity to key urban centres of Gujarat including Surat, Vadodara, Ahmedabad and Gandhinagar.