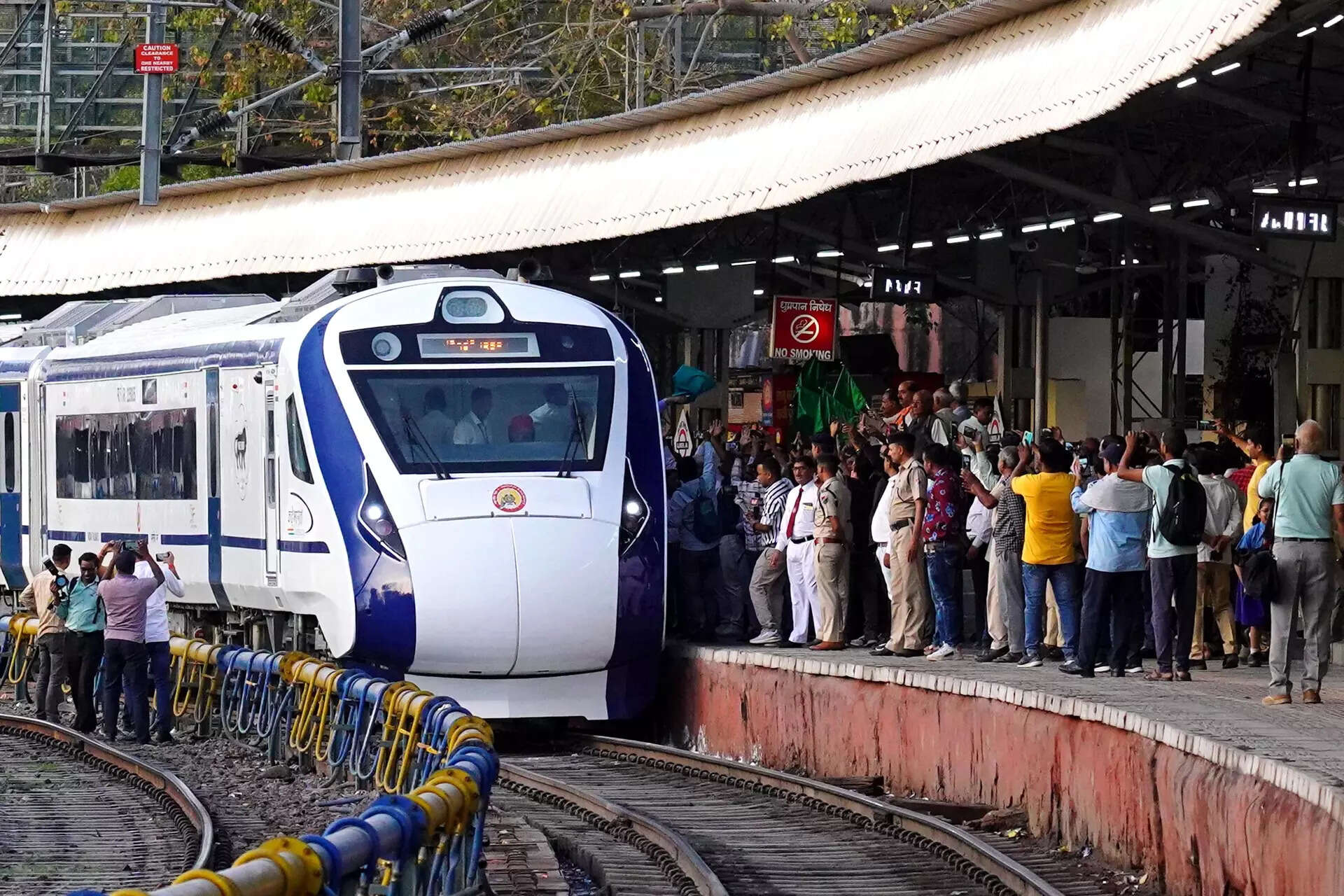 JAIPUR: The Ajmer-Delhi Cantt Vande Bharat Express train got an encouraging response on its maiden run on Thursday, a day after its inaugural run.
There were 654 passengers in the trip from Ajmer to Delhi Cantt, and 1,151 on the return trip from the national capital, said officials.
"Vande Bharat Express saw a good response on both the journeys on Thursday. It had over 50% occupancy in the Ajmer-to-Delhi Cantt trip and almost 100% occupancy on the return trip. The total number of seats in the train is 1,200," said an official spokesperson for North Western Railway (NWR). The train offers the facility of opting for food while booking the tickets, and if one chooses not to take food, the fare becomes less, he added.
Partial changes are being made in the operating time at some stations for 14 other trains due to the Ajmer-Delhi Cantt-Ajmer Vande Bharat train service.