Highlights
Myntra has launched 'Myntra Minis' as a part of 18th edition of its Marquee Fashion Festival which will start on June 1, 2023.
New feature of Myntra is inspired by short videos used on social media.
Myntra is hoping to get popularity among millennials and Gen-Z in tier-2 and 3 towns, in addition to larger metropolitan areas.
Fashion e-commerce platform Myntra has introduced Myntra Minis, a short-form video platform, as a part of the 18th edition of its Marquee Fashion Festival which is the end of season sale, a company release said on Thursday.
This feature is available to more than 70% of Myntra's existing users on the company's home page, beauty page and Myntra Studio. There is a plan to add this feature to all category pages, the company said.
The new feature is inspired by the popular format of small videos used by social media platforms to highlight products across categories, new launches, and global trends, the press release stated. The length of such videos is usually one minute.
80 percent of the existing videos are under one minute in duration, with over 10 percent aimed to be within the 2 to 3-minute mark. The overall length and format of each video depends on the type and number of products highlighted.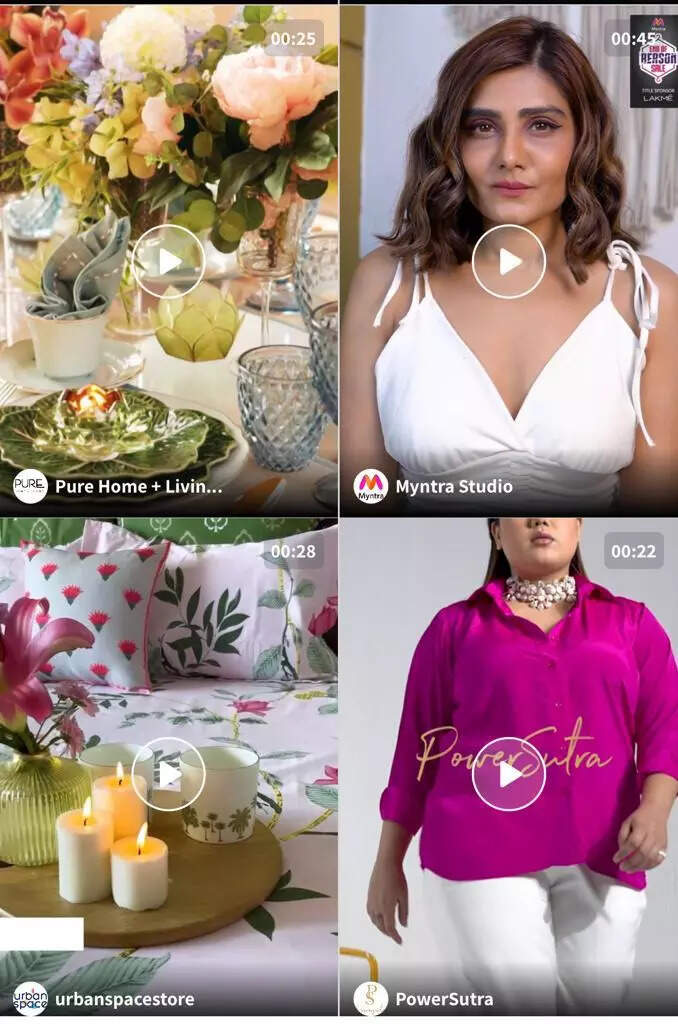 Each video, made using popular creators, comes with an integrated product tray that customers can interact with and browse for a particular product that they can later purchase from the same page, without any further assistance. Almost every product category across Myntra is eligible for this feature.
On the launch of Myntra Minis, Arun Devanathan, Senior Director of Social Commerce, Myntra, said, "We are excited to launch Myntra Minis, an industry-first feature that combines the engagement of short-form content with the convenience of inspiration-led instant shopping. As we go deeper in building for our thriving base of young, trend-first shoppers, snackable videos that help them in their discovery of trends and brands felt like a fitting feature to introduce, especially as it gains popularity as a preferred content consumption medium. Myntra Minis is poised to revolutionize the way you delve into the world of fashion and beauty, enabling you to create exceptional, on-trend looks that reflect your individualistic sense of style."The presence of short-form video content on social media has disrupted the way fashion, beauty and lifestyle content is consumed across the globe. Myntra Minis will bridge this gap by using visuals and content, the company said.
Myntra will aim for the majority of brands on the platform to use the feature to share content that will make their products more accessible to customers, it said. So far, more than 5000 videos have been uploaded, with 1000 of those being directly created by the brands themselves.
Myntra expects Myntra Minis to gain immense popularity among millennials and Gen-Z in tier-2 and 3 towns, in addition to larger metropolitan areas.
Myntra is one of India's leading platforms for fashion brands. It is an integral part of the Flipkart Group.