NEW DELHI: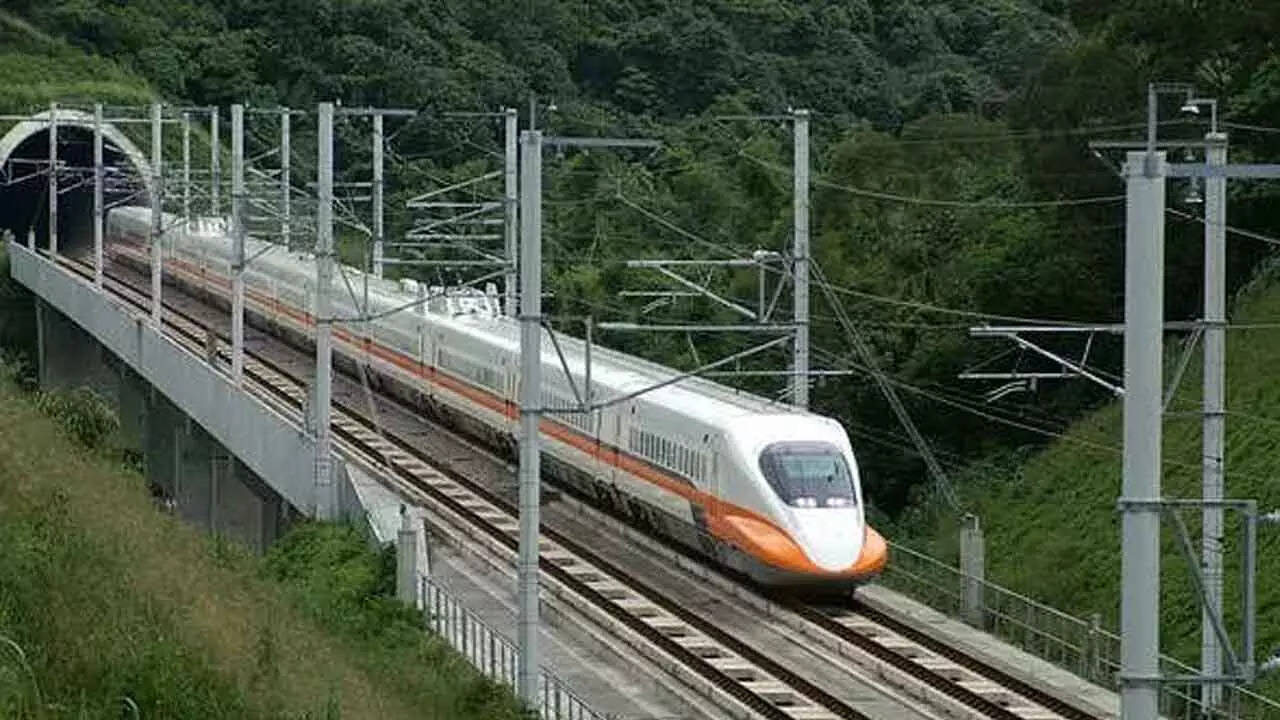 President of the Japan International Cooperation Agency (JICA) Akihiko Tanaka, who is on a trip to India ahead of PM Fumio Kishida's visit on March 20-21, told ET that JICA, which is involved with the maiden High Speed Rail (HSR) project here, is keen for an early completion of the venture but would not compromise on the project's safety.
"In terms of the money that we mobilise, the HSR project is the biggest one, but we at JICA do not consider the amount of money the only criteria to judge its importance. There are many important projects that don't cost much money and are very effective. I would say the biggest project (HSR) that JICA has engaged not just in India, but all over the world," according to Dr Tanaka.
"On timeframe, the the faster the better. Japan has lots of high-speed rail projects and it is extremely difficult to tell exactly when the project will really complete, but, we would like to do it as quickly as possible, but we absolutely would need to make sure that the system works safely. Safety is the most important thing," Tanaka pointed out when asked about the timeframe to complete HSR. The HSR in India is JICA's biggest project anywhere in the world in terms of valuation.
Tanaka also listed JICA funded projects in India's Northeast and connecting NE with the deep sea port in Bangladesh that JICA is supporting as a priority for the organisation. "…important areas of cooperation are our cooperation in North-Eastern states. There are projects of infrastructure. There are projects to preserve forest and so further development in north-eastern states, we consider it very important, and the infrastructures are very important because it is beneficial for the people in North-Eastern states, but it is also beneficial to the neighbouring countries too."
Bangladesh, Bhutan and Nepal will benefit from JICA's project. The JICA president suggested that Bangladesh and India should put in place easier border control for trade.