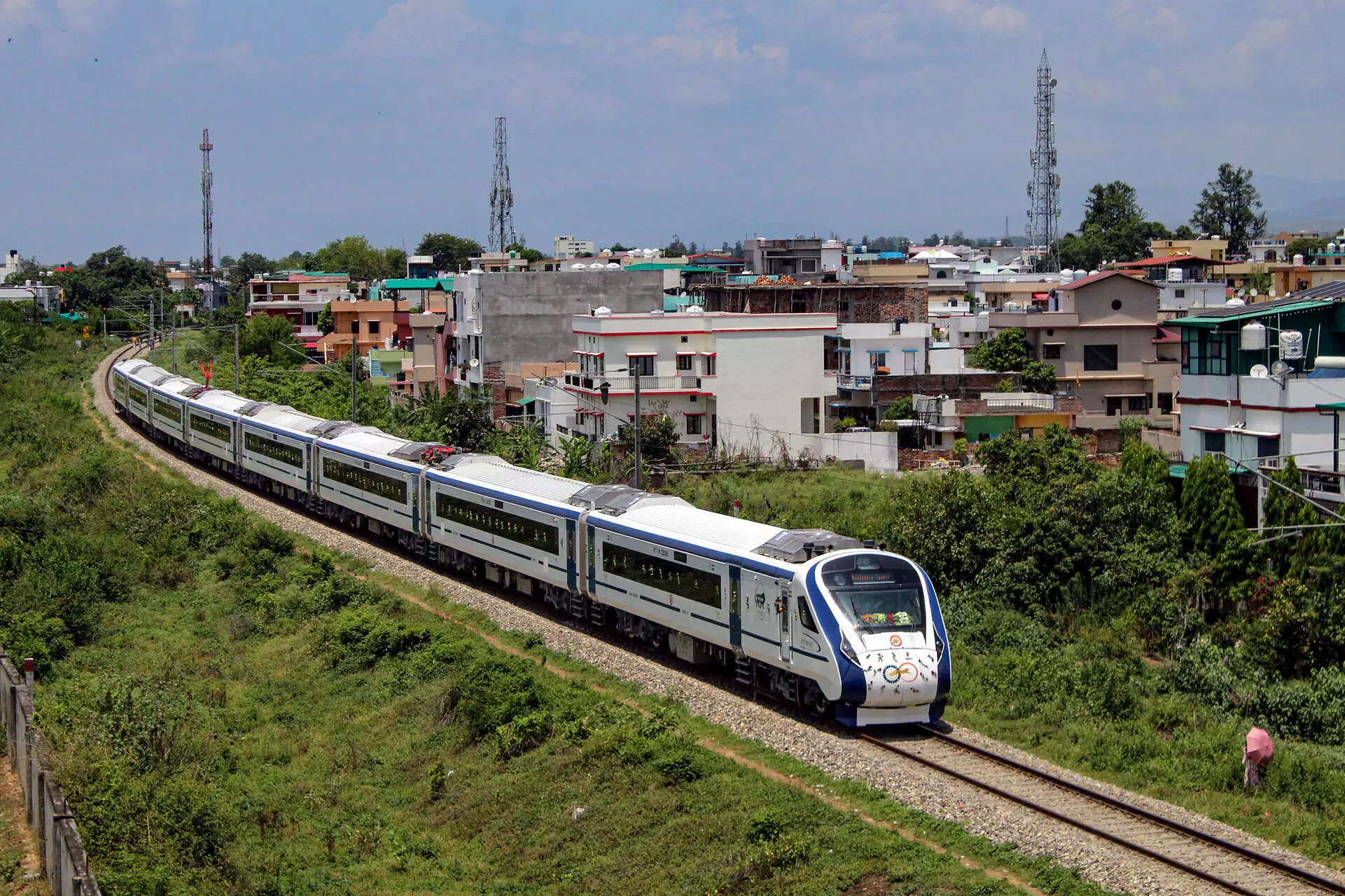 Prime Minister Narendra Modi on Thursday flagged off the inaugural run of Uttarakhand's first Vande Bharat train. The indigenously built express train is set to go from Dehradun to Delhi.
The new train will start its regular runs from May 29, covering 302 kilometers in four hours and 45 minutes. The train will run all days of the week except Wednesday.
Tickets from Delhi to Dehradun in the AC chair car will cost Rs 1,065 and Rs 1,890 in the executive chair car.
The 22457 Delhi (Anand Vihar) to Dehradun will depart from Anand Vihar railway station at 17:50 and reach Dehradun at 22:35. It will make halts at Meerut City, Muzaffarnagar, Saharanpur, Roorkee, Haridwar.
"With world-class amenities, it will herald a new era of comfortable travel experience, especially for tourists travelling to the state," the Prime Minister's Office said in a press release. "The train has been indigenously manufactured and is equipped with advanced safety features, including the Kavach technology," it adds.
During the inauguration of the Vande Bharat route, via videoconference, the Prime Minister also unveiled newly electrified sections of rail lines in the state. With the new sections included, Uttarakhand's entire rail route is now 100% electrified.
"Trains run by electric traction on the electrified sections will result in an increase in the speed of trains and enhance haulage capacity," the release said.
With inputs from Agencies