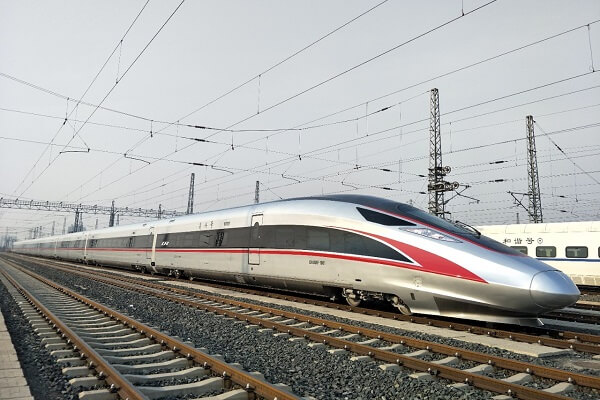 New Delhi, India (Urban Transport News): The Indian Railways has proposed a 760km new Bullet Train corridor to connect Delhi with Howrah through a high speed bullet train service. For this a private agency was appointed for conducting route survey of the proposed high speed rail corridor in Giridih district of Jharkhand state to identify routes and villages that the project will affect.
In August 2021, Indian Railways had apponited the joint venture (JV) of Tila Consultnats & Contractors Pvt. Ltd. and Monarch Surveyors & Engineering Consultants Pvt. Ltd. for conducting Survey / Field Work & Preparation Of Detailed Social Impact Assessment (SIA)/Resettlement Action Plan (RAP) for Varanasi-Howrah High Speed Rail Corridor. 
The consultant has now completed survey work of the route in the states where railway tracks and bullet train stations will be set up. The Delhi-Howrah high-speed Bullet train project will be completed in two phases.
In the first phase, 813 km of track will be built from Delhi to Lucknow via Varanasi. This route will be connected to Ayodhya, thus, increasing the distance to 942 km.
In the second phase, work will be done on 718-km long stretch from Varanasi to Howrah via Patna.
The international consortium INECO-TYPSA-ICT has completed the feasibility study of this route and submitted its report to Railway Board in October 2020. The estimated cost for construction of this corridor will be around Rs 5 trillion (US$63 billion).
The proposed high speed bullet train which will connect Varanasi to Howrah will pass through several cities in Bihar and Jharkhand before reaching its final destination. The stations of this corridor may be come up at Varanasi, Buxar, Arrah, Patna, Nawada, Dhanbad, Asansol, Durgapur, Burdaman and Howrah.
"The bullet train will pass from several districts of Jharkhand and surveys are currently underway at Giridih district to identify routes and villages that the project will affect. It will pass through Dhanbad and Giridih's Bagodar block," said a senior official.
"The Central Government is planning to run a bullet train from Varanasi to Howrah. We are conducting surveys to identify the locations where rail tracks can be laid. The survey team is trying to identify the availability of land and villages that will be benefited from the upcoming project," said Lokesh Bhardwaj, a member of the survey team.