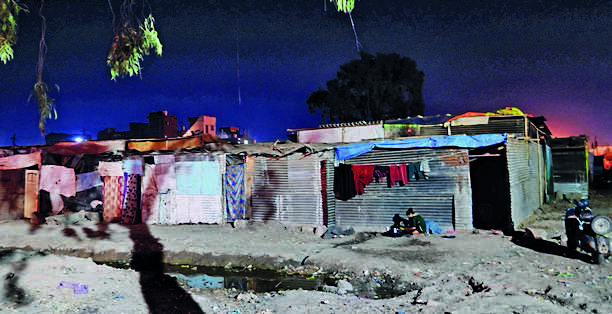 BHOPAL: Hundreds displaced for development of railway track that will bring joy to millions, are living without the most basic of all amenities for 74 days and counting. It includes electricity. Indian Railways and district administration have not come up with any solution for the displaced which include school going children preparing for final examinations.
Homes of 347 slums were bulldozed for railway line expansion earlier in December. Almost three months on, they are yet to get an electricity connection. Sameer, name changed, has an electricity meter but no connection. "The meter was installed in the old house. All dues are paid. Administration and politicians have no solution and yet to provide us with an electricity connection .Situation in summers will get lot worse," he said.
One local politician when confronted with the question offered special light arrangements in a nearby ground to mark an upcoming festival.
It does not mean much for children. The lucky ones can go to their relatives in the neighbourhood to complete their school work. Sleep time is without light in a temporary space engulfed by drains on the outer. Clean water and toilet with a bath space is a novelty here.
Without electricity, the men cannot be contacted for work on a regular basis. "When the mobile is discharged or getting charged in other location, I cannot be contacted. Loss of even a single day's work can mean no food for my family," said another displaced individual.
When contacted, Indian Railways representative said the issue of electricity is for the local administration. When asked about human rights of the displaced, the representative said Indian Railways does conduct CSR initiatives but it is upon officials at the head quarters to decide.
District administration SDM when contacted traced the issue to be under SDM Bairagarh, who did not respond.