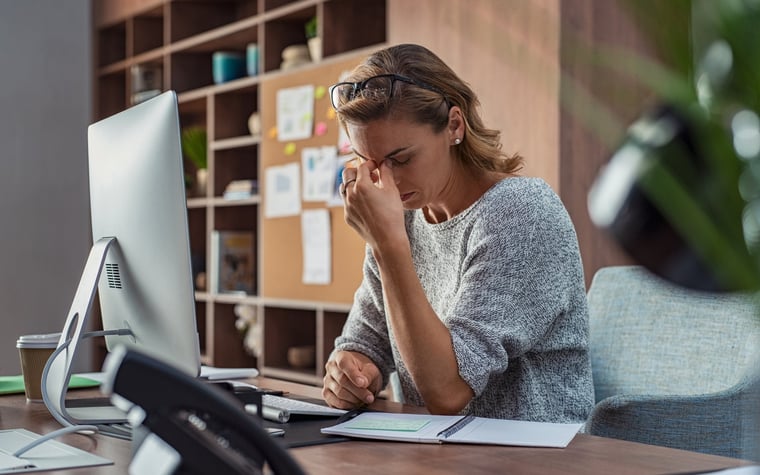 Even people who write about personal finance aren't immune to costly errors.
---
Key points
I spent $50 on pointless savings account fees in 2022.
Once I realized how simple it was to stop paying the fee, I made some changes.
You can avoid my mistake by learning your account's requirements, switching to a bank that doesn't charge account maintenance fees, or by opening a special type of account if you're eligible.
---
2022 was full of wins for my bank account. I got out of debt, increased my income, and started saving money to buy a house in the next few years. I settled into my new career as a writer and editor, and finally felt as if I'd made the right choice to change careers in 2021. Unfortunately, not every move I made was a winner.
I lost $50 to account maintenance fees in 2022. While this is a pretty small amount of money, I'm kicking myself a little, because as a personal finance writer, I really should have fixed this problem sooner than I did. Plus, it was such an easy fix. Thankfully, I have resolved it and will no longer be charged that fee. Here's what happened.
How I fell prey
I had a lot to juggle in 2022, between taking on new professional duties and working a lot of extra hours to achieve debt payoff. As so much of my attention was on work, I only vaguely registered that the savings account I opened several years ago was suddenly charging me a $5 monthly maintenance fee.
Save: Click here to uncover a best-in-class savings account that can earn you 13x your bank
More: Check out our picks for best online checking accounts
I originally opened the account (which is linked to the checking account I have with the big national bank I've been with since college) so I could have some money in it for overdraft protection. This was back when I still lived paycheck to paycheck and didn't really make enough to save much money, so at the time, I set up the account to just automatically take $25 per month from the linked checking account. Unless I was saving for a specific goal (like moving; I do that often), I just kept a few hundred dollars in that account and dipped into it occasionally to cover shortfalls.
In early 2022, its balance was about $100 after I made a withdrawal, and I stopped paying much attention to it. I opened a high-yield savings account with an online-only bank, so I would have a place to keep money for freelance taxes and for my eventual home purchase. As a result, I hadn't bothered adding anything to the old savings account beyond that $25 automatic transfer. However, the bank noticed I was neglecting it, and started charging me $5 per month — for the 10 months it took me to fix the problem.
This is the part of the story where I hang my head in shame, because when I finally flipped back through my bank statements and saw that I'd lost $50 to those fees, I discovered that the minimum balance required to avoid that fee was only $300. Now, $300 is a decent chunk of money, but I could easily have funded my account back in the spring, kept it at $300, and not been charged even once. Live and learn!
I transferred money to the account and will keep it at $300 moving forward. Since it still collects $25 per month from my checking, I will be moving any money above $300 to my other savings account, where it will earn much more interest. I like having this account linked to my main checking account, however, as it's nice to have overdraft protection.
How can you avoid bank fees?
Thankfully, there are a few ways you can avoid my mistake and skip paying account maintenance fees:
Read the fine print: If I had bothered to read the details on my account sooner, I would have known that leaving the account under $300 would result in fees. Don't be like me! Read the fine print on your account so you know the requirements.
Open an account without fees: Some savings accounts come without any fees at all. These are often geared toward seniors or students, so if you're a standard adult like I am, you may not qualify for one. It pays to ask, though.
Switch banks: Some banks, especially online-only banks, have done away with account maintenance fees altogether. Do your research to find one before you switch banks.
Getting better with money is a journey, not a destination, and while I feel great about a lot of the moves I made in 2022, this mistake is not one I'm proud of. That said, I'm glad it only cost me $50 overall, and the problem was easy to fix. If you're paying an account maintenance fee every month, I recommend taking the above steps to keep your money from leaking away.
These savings accounts are FDIC insured and could earn you more than 13x your bank
Many people are missing out on guaranteed returns as their money languishes in a big bank savings account earning next to no interest. Our picks of the best online savings accounts can earn you more than 13x the national average savings account rate. Click here to uncover the best-in-class picks that landed a spot on our shortlist of the best savings accounts for 2023.