The editors at Solutions Review have curated this list of the most noteworthy WorkTech news from the week of January 20th. This round-up covers announcements and updates from companies like NetSuite, Blueprint Software Systems, Unit4, and more.
Keeping tabs on the most relevant ERP and BPM news can be time-consuming. As a result, our editorial team aims to summarize the week's top headlines in the enterprise technology marketplace. The Solutions Review editors will compile a weekly round-up of vendor product news, mergers and acquisitions, venture capital funding, talent acquisition, and other noteworthy WorkTech information. With that in mind, here is some of the top WorkTech news for January 20th.
Top WorkTech News From the Week of January 20th, 2023
---
Blueprint Software Systems Becomes a Preferred RPA Migration Technology Partner with Microsoft
Blueprint Software Systems recently announced that it had been selected as a preferred RPA Migration Technology partner in Microsoft's global RPA migration program, designed to help companies migrate existing RPA estates to Microsoft Power Automate for desktop (PAD). With Blueprint's RPA migration solution, companies can save 60-75 percent of the time and costs commonly associated with the transition process to Power Automate.
Read on for more.
---
CloseFactor Raises $15 Million in a Series A Financing Round
CloseFactor, a go-to-market operating system for revenue teams, has raised $15 million in a Series A financing round led by Vertex Ventures and Sequoia Capital. GTMFund and Neythri Futures Fund also contributed to the funding, bringing CloseFactor's total funding to $20 million. The company will use the funding to continue its mission of helping revenue achieve "GTM excellence" and work toward solving the "disconnect between go-to-market strategy and execution."
Read on for more.
---
Configit Releases its Solution as a Cloud-Based Service
Configit, a global provider of Configuration Lifecycle Management (CLM) solutions, announced that its software is now available as a cloud-based service. The company's vendor-agnostic, cloud-based Configuration Lifecycle Management (CLM) platform can integrate with any IT system, and enables end-to-end, enterprise-wide configuration processes. The cloud-based version of the solution provides companies with the same functionalities and capabilities as the on-premises installation, providing customers with multiple options for their CLM deployment.
Read on for more.
---
Contentstack Launches its Go Composable Initiative
Contentstack has announced details on its Go Composable initiative, which provide global enterprises with practical solutions for selecting and integrating technologies into composable architectures for digital experience creations. The new initiative combines "innovative technology, dedicated expertise, and ROI analysis tools" to provide companies with the support they need to accelerate customer journeys, develop tech stacks, and more. Go Composable is built on Contentstack's headless CMS platform.
Read on for more.
---
Mattermost Releases New Integrations for ServiceNow and GitLab
Mattermost, a secure collaboration platform for technical teams, has announced several workflow integrations with GitLab and ServiceNow. These integrations will provide technical teams with the tools needed to connect with ServiceNow and GitLab's digital workflow and DevOps platforms. The integrations are built on Mattermost's flexible, open-source, and secure collaboration platform, offering users audio calling, team messaging, screen sharing, process automation, and project management capabilities.
Read on for more.
---
NetSuite Debuts New Enhancements for its Financial Capabilities
NetSuite has launched its first product update of 2023. NetSuite 2023 Release 1 introduces various enhancements to the platform's subscription billing, accounts payable automation, indirect cost allocation, tax exemption control, promotion management, automated price changes for subscription renewals, and more. These updates can help businesses and finance leaders protect profit margins, improve flexibility, automate more processes, and save time.
Read on for more.
---
project44 and SAS Detail a New Retail Ecosystem Partnership
project44, a supply chain visibility platform, and SAS, an analytics software provider, have announced a new retail ecosystem partnership that will harness supply chain data analytics to minimize disruptions that impact the customer experience. The new ecosystem solution is designed to help retailers, manufacturers, consumer goods, and e-commerce companies improve collaboration, boost sustainability, optimize inventory levels, manage shipping costs, and create customer-centric supply chains.
Read on for more.
---
Rootstock Software Appoints a New Chief Financial Officer
Rootstock Software, a manufacturing ERP solution on the Salesforce Platform, has appointed Geoff Brannon as Chief Financial Officer. Brannon has over twenty years of experience across financial planning, treasury, analysis, accounting, compliance, M&A, and financial reporting functions in global organizations. Brannon will be responsible for all of Rootstock Software's finance and accounting functions in this new role. He will also oversee the company's information technology and human resource departments.
Read on for more.
---
Tech Mahindra and Retalon Announce a New Strategic Partnership
Tech Mahindra—a digital transformation, consulting, and business re-engineering service provider—has announced its global strategic partnership with Retalon, a retail AI and predictive analytics solution provider. Together, the companies will provide organizations in the retail and consumer packaged goods (CPG) sectors with a common analytic platform. The platform can help users unlock deeper customer insights, maximize operational efficiencies, improve decision-making, and boost the value received from their inventory management, end-to-end planning, and supply chain network strategies.
Read on for more.
---
Unit4 Launches the Unit4 Marketplace
Unit4, an enterprise cloud application provider for people-centric organizations, has launched the Unit4 Marketplace. Resellers, ISVs, and service partners on this new platform can showcase the vertical applications that link to Unit4's ERP solutions. The Unit4 Marketplace will debut with nine of the company's global partners, enabling customers to discover partner innovations, explore additional functionalities that extend Unit4's solution capabilities and utilize ready-made integrations to save on in-house development efforts.
Read on for more.
---
VistaVu Solutions Acquires Quintel's SAP S/4HANA Cloud and ECC Practice
VistaVu Solutions has acquired Quintel's SAP S/4HANA Cloud and ECC practice, expanding its presence in the SAP S/4HANA Cloud space. The acquisition includes the professional staff, implementation tools, and existing accounts of Quintel's SAP S/4HANA Cloud and ECC practice. Quintel's SAP practice will be integrated into the VistaVu Solutions team over the next several weeks.
Read on for more.
---
Expert Insights Section
---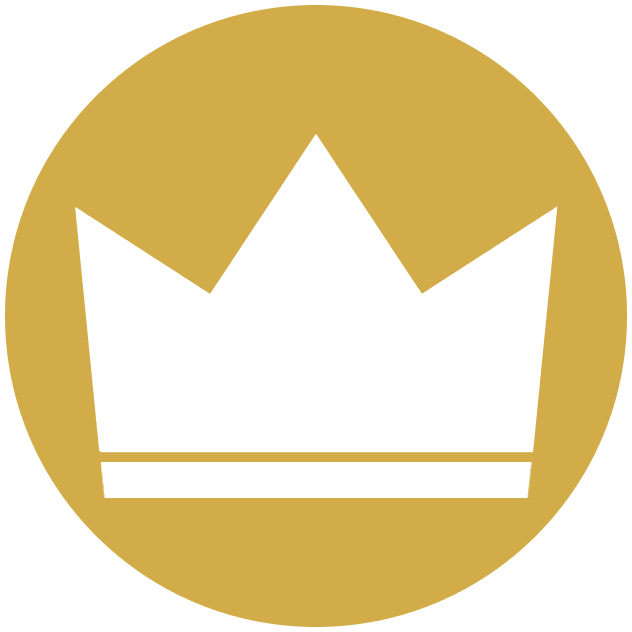 Watch this space each week as the Solutions Review editors will use it to share new articles from the Expert Insights Series, Contributed Shorts videos, Expert Roundtable videos, event replays, and other curated content to help you gain a forward-thinking analysis and remain on-trend with changing industry expectations. All to meet the demand for what its editors do best: bring industry experts together to publish the web's leading insights for enterprise technology practitioners.
---
Solutions Review Launches New Expert Video Shorts Series on YouTube
Solutions Review launched this new Expert Video Shorts Series to meet the demand for what its editors do best: bring industry experts together to publish the web's leading insights for enterprise technology practitioners. The Expert Video Shorts Series will live on the shorts tab on Solutions Review's YouTube channel and be shared socially, like during the Insight Jam!
Read on for more.
---
Take These Certifications to Become a Robotic Process Automation Engineer in 2023
Robotic process automation is a complex process requiring various skills and experience in multiple fields. While there are plenty of technologies to help, nothing can replace the value of well-earned expertise. That's why the Solutions Review editors have compiled this list of vetted certification courses to help you kickstart (or continue) your journey toward becoming an expert robotic process automation engineer.
Read on for more.
---
How to Harness High-Performance Low-Code To Optimize BPM, by Ebenezer Schubert of OutSystems
As part of Solutions Review's Expert Insights Series—a collection of contributed articles written by industry experts in enterprise software categories—Ebenezer Schubert, the VP of Engineering at OutSystems, explains how companies can use high-performing low-code to optimize their business process management (BPM) software solutions.
Read on for more.
---
For consideration in future WorkTech news round-ups, send your announcements to wjepma@solutionsreview.com.
---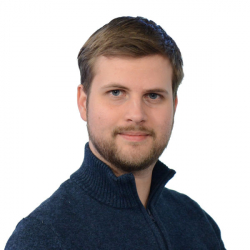 Latest posts by William Jepma
(see all)